Food Series on Portugal—More than just Bread & Wine    
Every time I visit São Miguel—where I was raised before immigrating at the age of 7 to California with my family—I long for the island's balance of traditional and regional dishes with new variations of its unique cuisine. This recent trip was no exception.
I share insights into traditional foods and cuisine unique to São Miguel, some of which can also be found in the other islands that make up the Azorean arguipelago of 9 islands. I found food surprises in São Miguel, but also while island hopping in Faial and Pico.
This is the second story in my Food Series on Portugual. The first focused on the influence of the Romans on Portuguese food and cuisine. ♣
---
A Glimpse Into Azorean History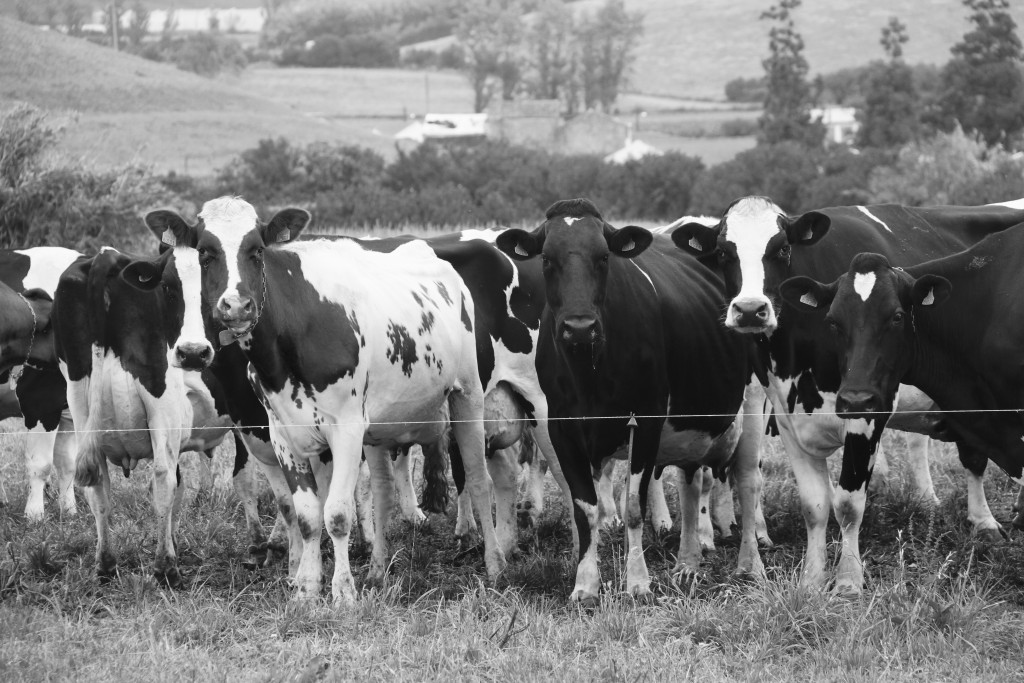 The Azores, discovered between 1426 and 1437 by Gonçalo Velho Cabral on behalf of Portugal's Prince Henry the Navigator, are a group of nine volcanic islands located in the mid-Atlantic ocean off the western coast of Portugal. The Azores is an autonomous region of Portugal with its own government. Throughout the islands, you can embellish in exotic shades of emerald green mountains, mineral-rich hot springs, blue hydrangea-covered hills, and historical lava rock-buildings and roads.
Did you know? Some say the Azores is home to the lost city of Atlantis.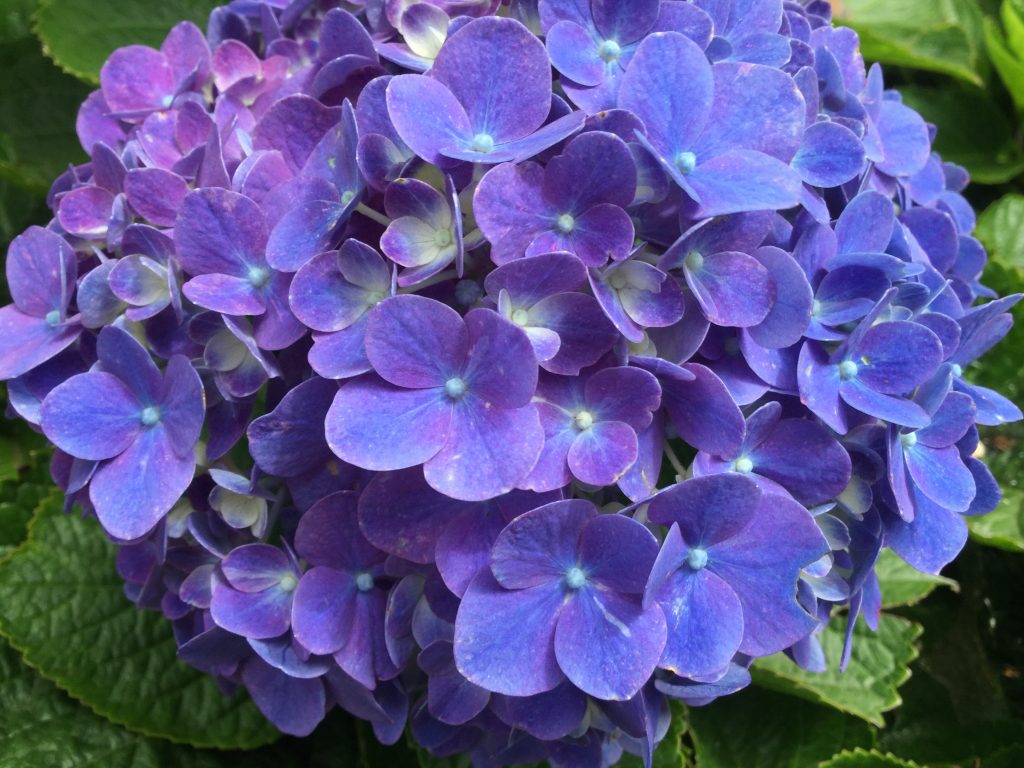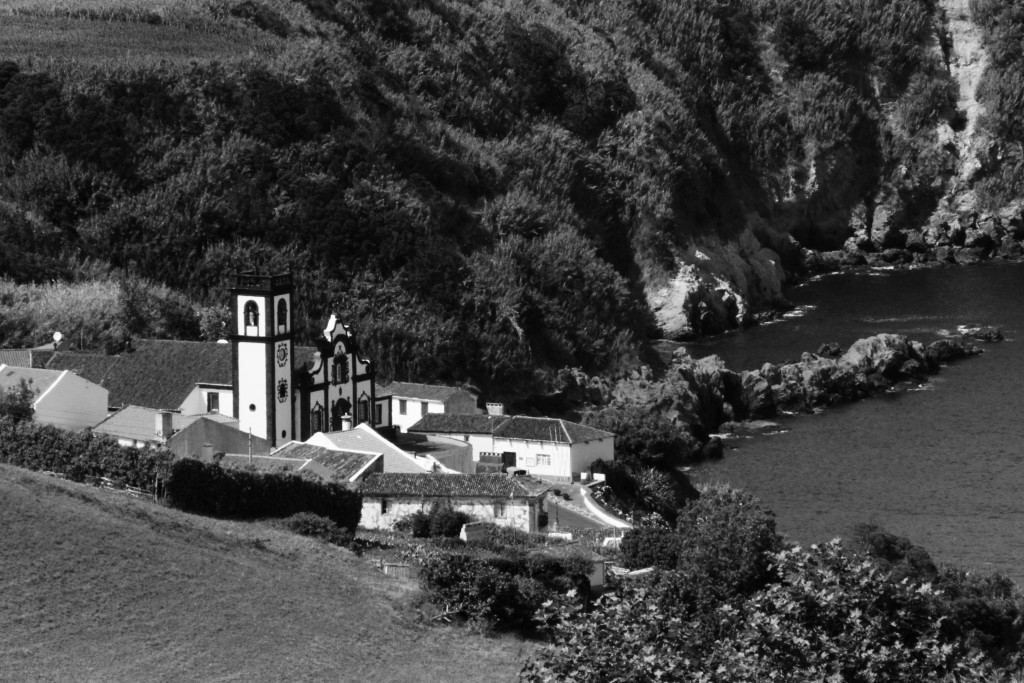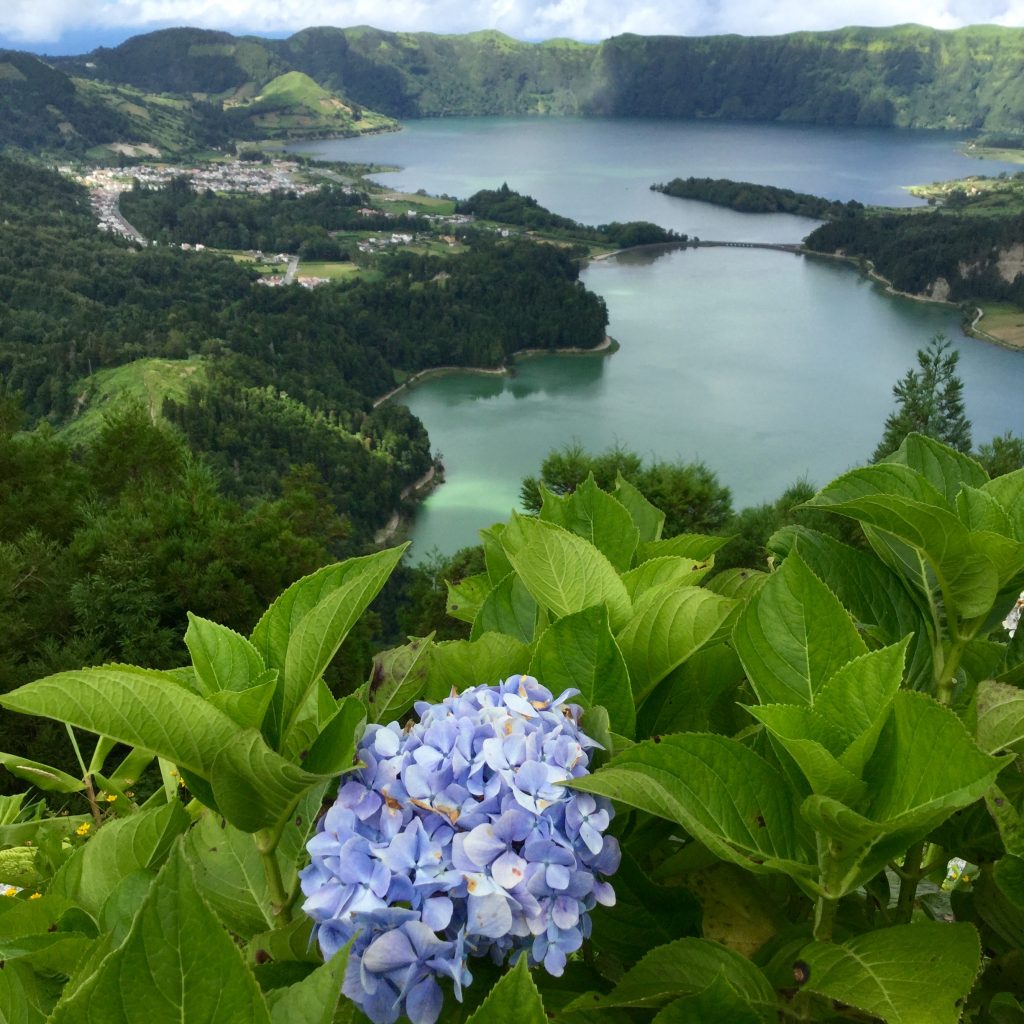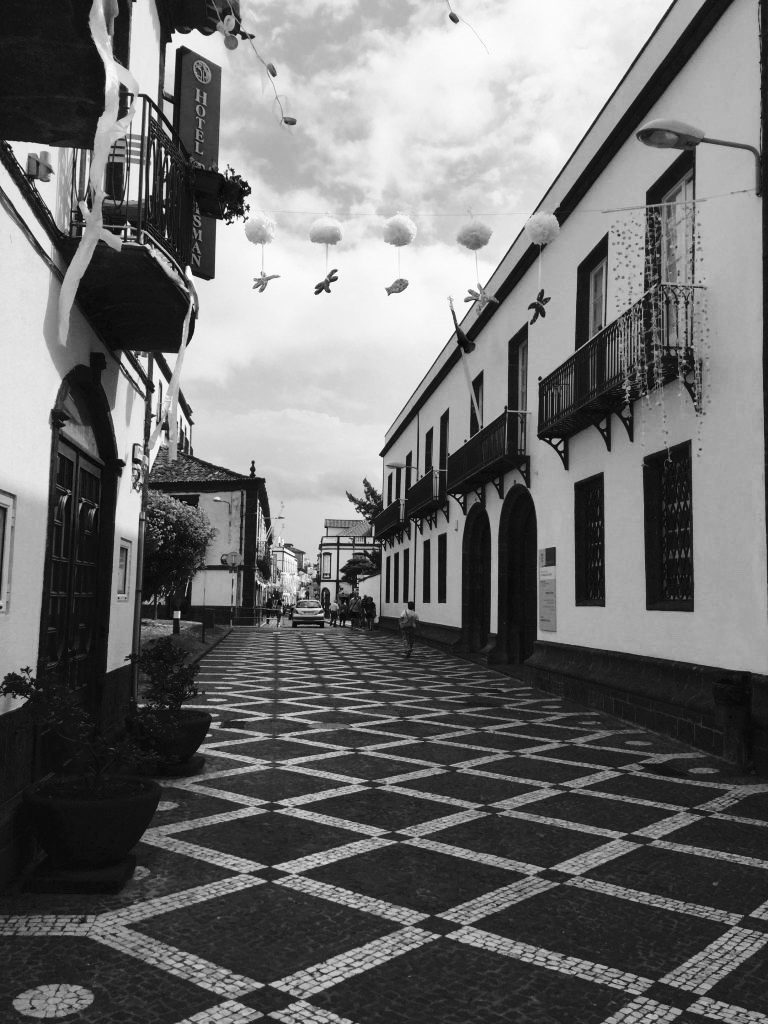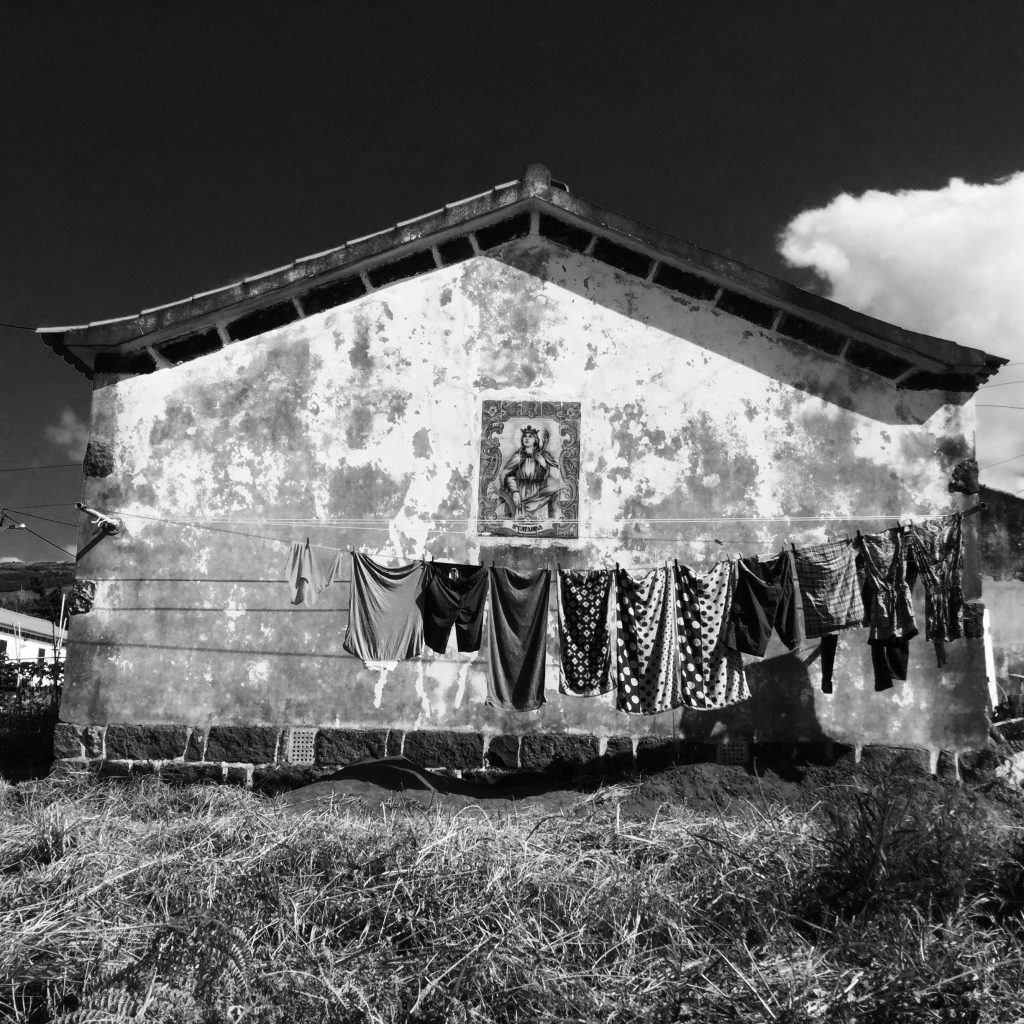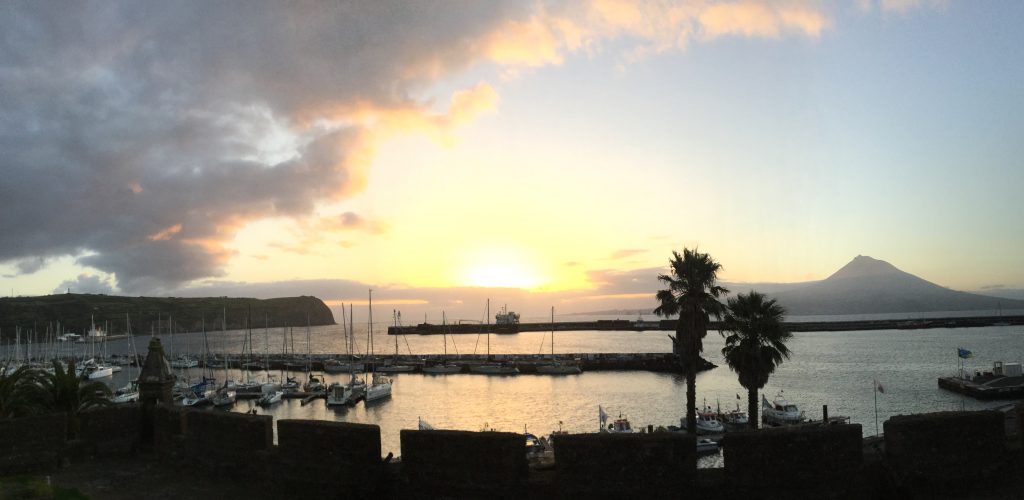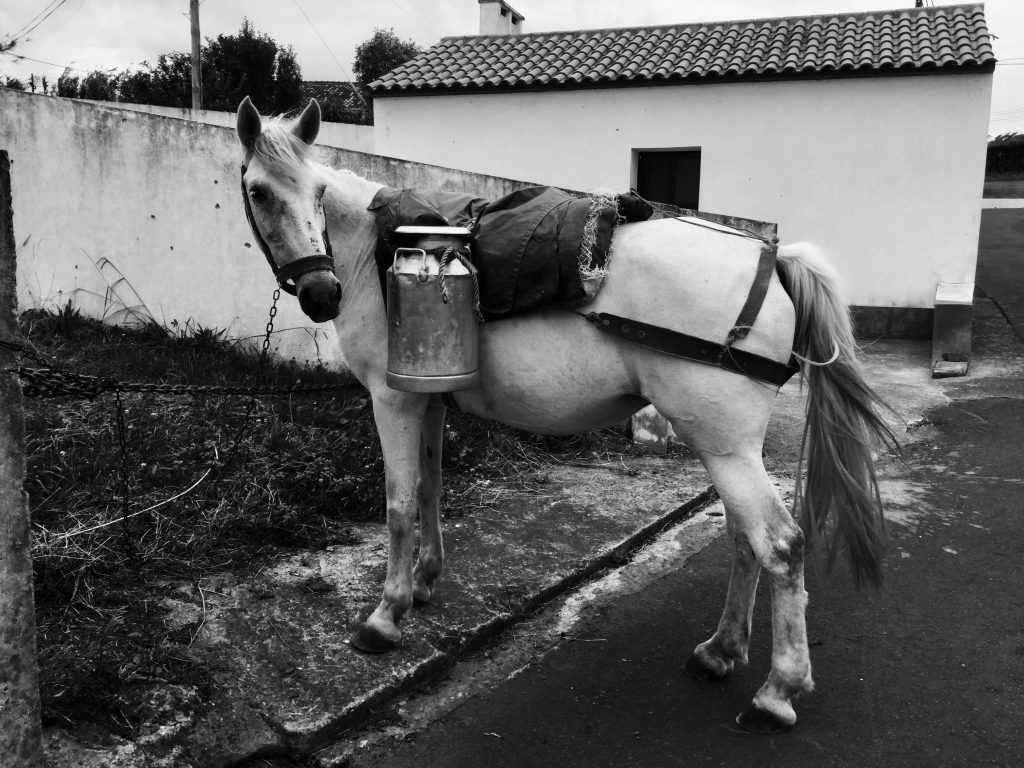 Saudades + Azorean Food
Each of the islands enjoys traditional foods and unique cuisines. Yet, the islands share a special linkage and bond of saudades—a special longing for the past that resonates into their foods. Initally, saudades was a longing for Portugal's grandar as a global sea power, but it has come to signify a longing by immigrants (the diaspora around the globe) to their roots and way of life. Saudade is similar but much more than nostalgia, a sentiment that also exists in Portuguese culture.
Cuisine, after all, is a result of a region's physical and cultural history. The foods of the Azores comforts and is kept simple like saudades does for its people and diaspora. Azorean cuisine differentitates from Portuguese cuisine by its volcanic soil, salt air, exposure to the vast Atlantic Ocean, and local-inspired ingenuity.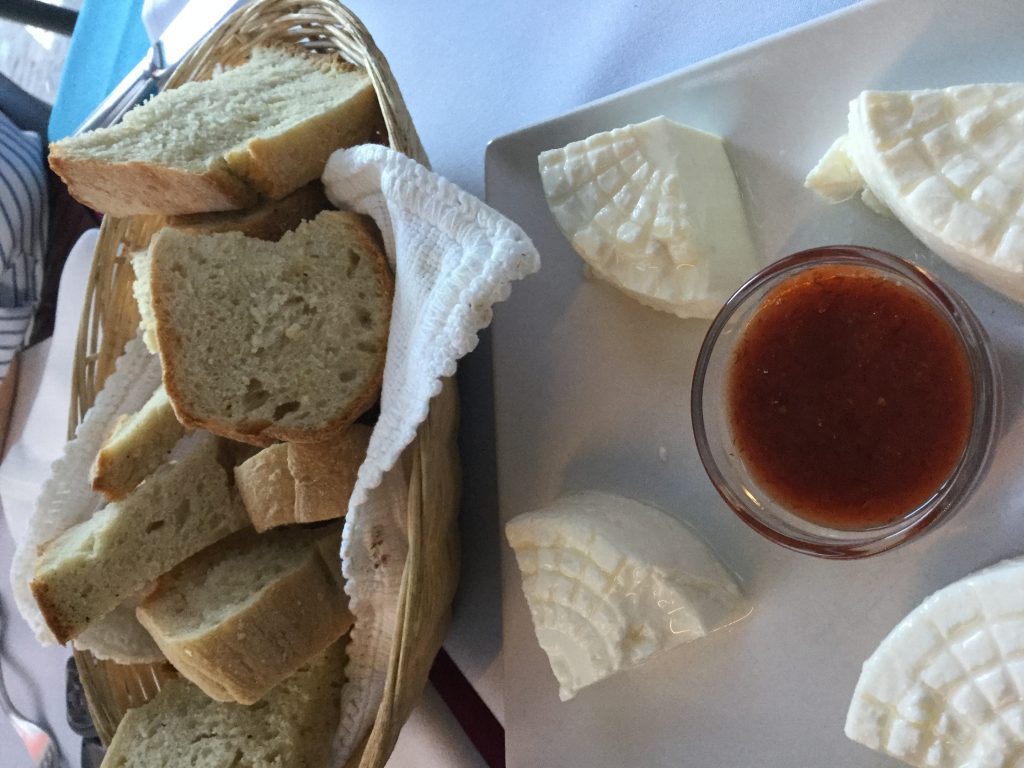 Foods of São Miguel
Known as Ilha Verde (green island), São Miguel (named after the Archangel Michael), is the largest and most populous (approx. 150,000 inhabitants) of the 9 islands. Ponta Delgada is the main city on the island where a third of the population lives as well as the capital of the Azores. I am from the town of Arrifes in the urbanized area of Ponta Delgada.
Geothermal Cuisine: Cozido das Furnas 
The Cozido das Furnas is the most celebrated local cuisine in São Miguel as well as only found on this island. It is a scrumptious dish of beef, pork, chouriço (pork sausage), morcela (Portuguese blood sausage), and a mix of vegetables (yam, sweet potato, cabbage, kale, carrots) cooked for several hours in the natural heat of the volcanic waters and soil in the village of Furnas. Onions and garlic are usually added for flavor, and while the cozido may vary on ingredients and spices used, all are sourced on the island.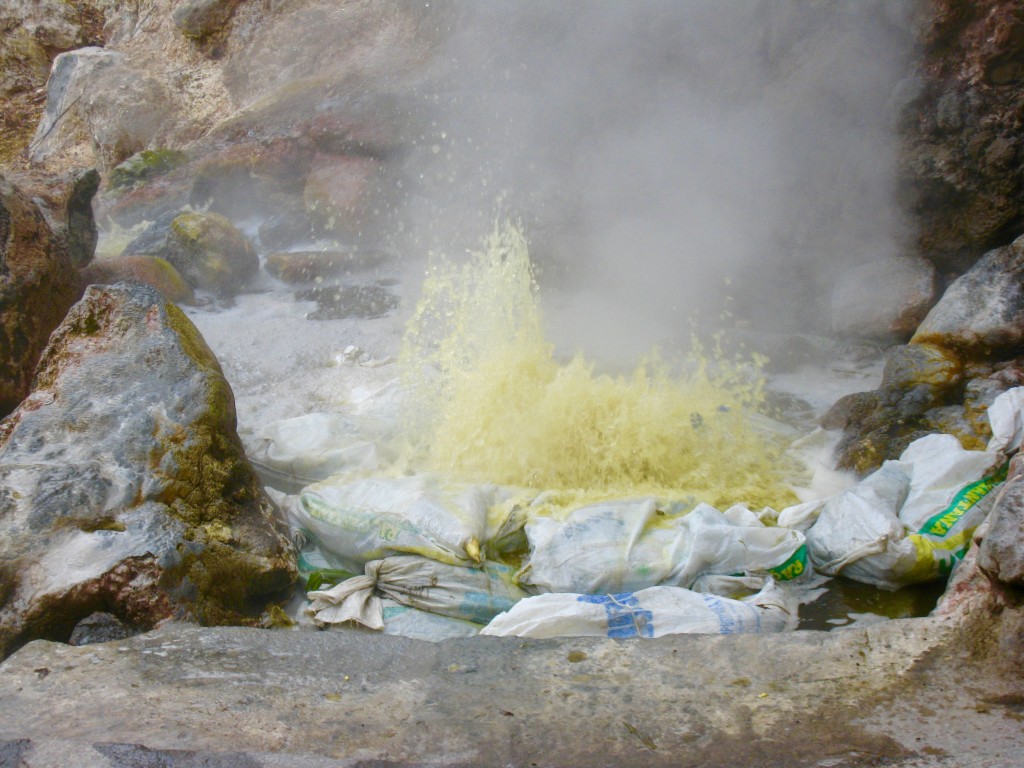 While no major eruptions have occured since 1630, this unique cooking is possible due to the active volcanic nature of the island. The cozido was traditionally cooked in sacks. Today, pots are used and put into the volcanic openings that cook for 5-7 hours at a natural heat of 90 degrees Celsius. Once done, the pot is lifted from the ground.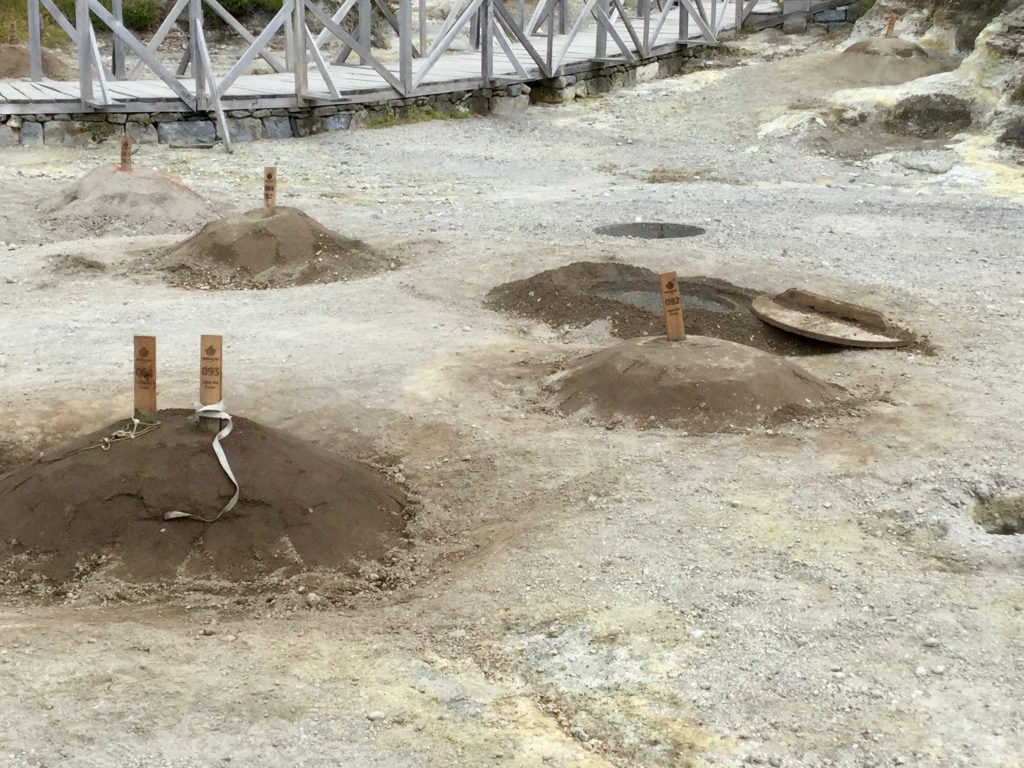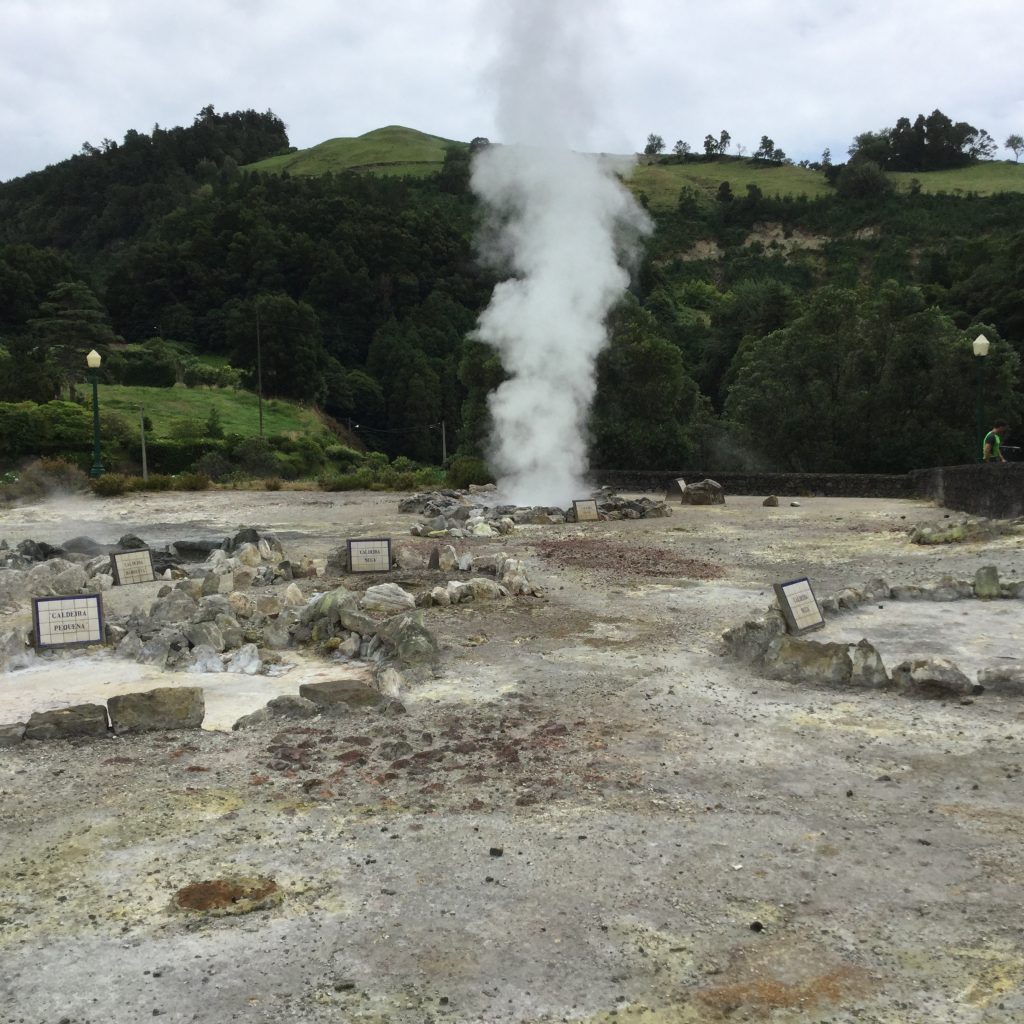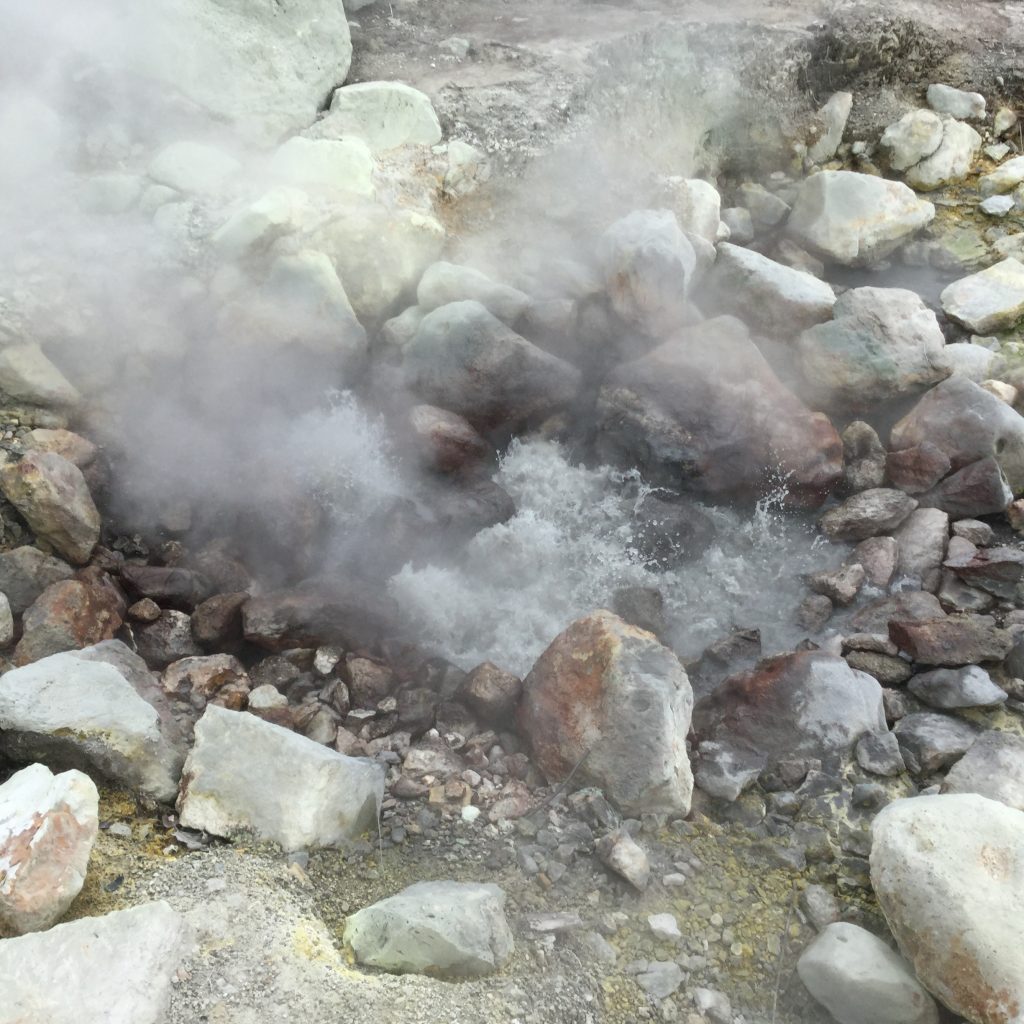 Several restaurants in Furnas serve the cozido with advance reservations. It is a special treat to visit the volcanic cooking site in Furnas where you can order your dish, smell sulphur in the air, await the delicious, mouthwatering mix pulled up from the ground, and eat it on-site at community tables. It is a must experience!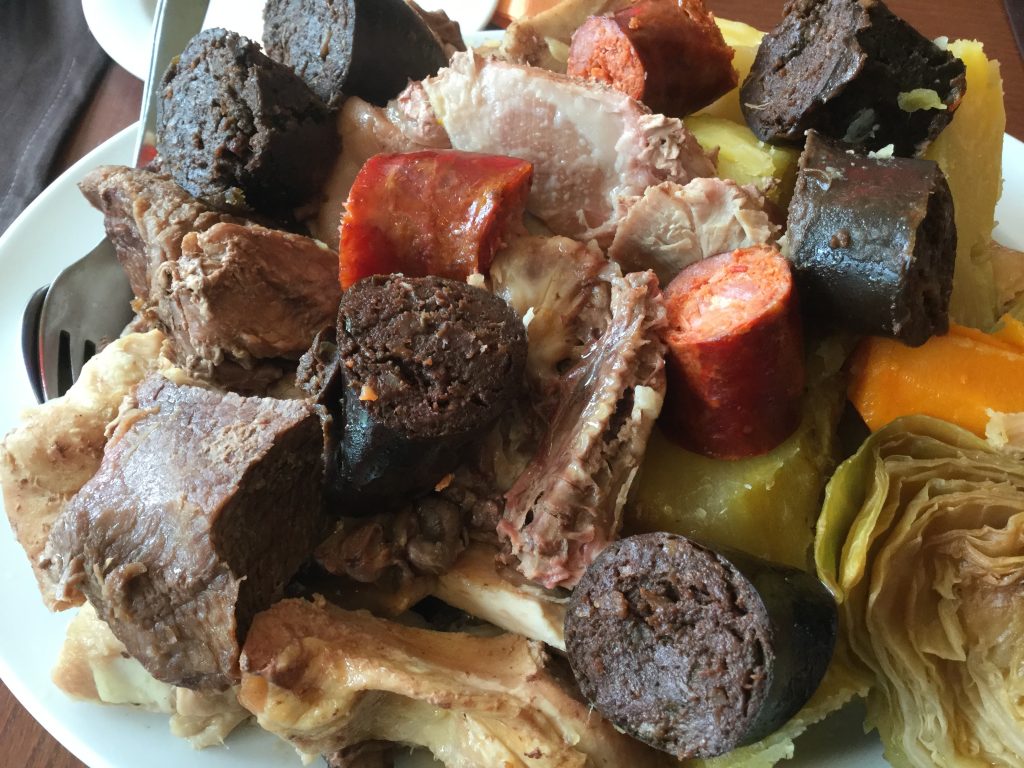 Lapas
In the Azores, we eat fresh lapas (limpets), raw off the shell by using a tip of a knife to remove them. Lapas are harvested off the shoreline as they attach themselves to the rocks. They are served as a whole meal or an appetizer. Besides fresh, they are also served grelhadas (grilled) in butter or sautéed in oil with garlic or wine. Some like their lapas with a bit of squeezed lemon or in a rice dish (lapas com arroz). They can also be baked in the oven or cooked on a barbeque grill.
I love them with pão de milho (corn bread).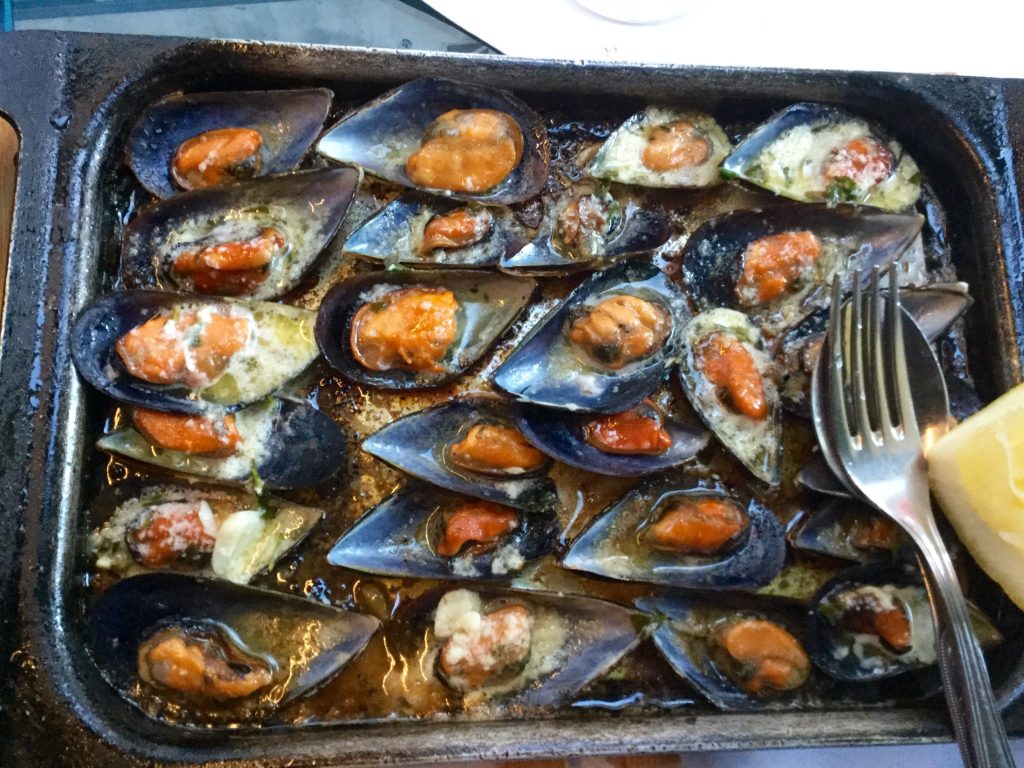 Chá Plantations
Yes, it's true, São Miguel has a rich chá (tea) history and is home to the only chá plantations in all of Europe.[1] The word chá is Cantonese, and adopted by the Portuguese most likely because of its trading post dating to 1577 during the Ming Dynasty on the island of Macau.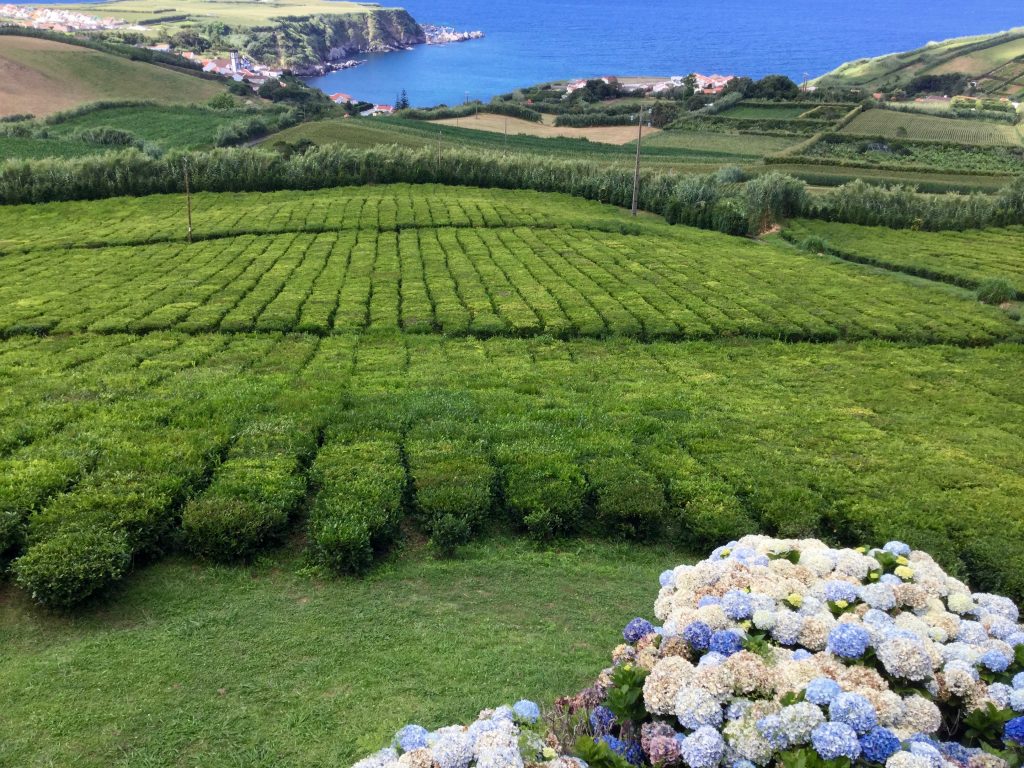 As history goes, the Azores was a significant orange exporter in the 17th century (mostly to England), but plant disease destroyed the orange plantations in the 1860s. Pineapples (see below), sweet potatoes, tobacco, and beetroots were brought to the Azorean island of São Miguel from Brazil in the 19th century to replace the fleeting orange crop. Then, in the 1880s, tea plants were given as a gift by the Emperor of China to the Portuguese King João VI who was at that time living in Brazil. As the tea plants flourished in Brazil, tea seeds were brought to São Miguel, planted throughout the northern coastal region of Ribeira Grande to counter the diseased orange crops along with the other crops introduced.
Did you know? With competition from Spain in the late 19th century and the diseased organge plantations, this led to the first wave of mass Azorean emigration, particularly to the United States.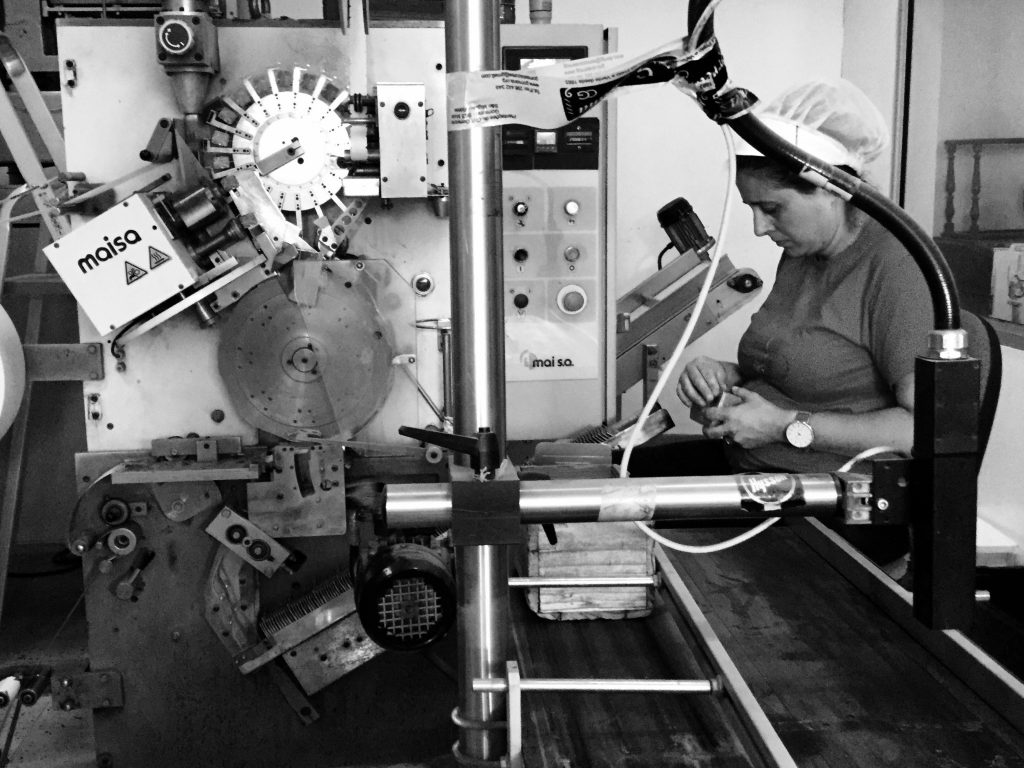 While camellia sinensis was already growing wild on the island, the new crop from Brazil was intended for cultivation and exportation to Europe. A tea expert from Macau was brought to São Miguel. The humid climate combined with the mineral-rich soil continues to provide ideal growing conditions on the island with harvest from March to August/September.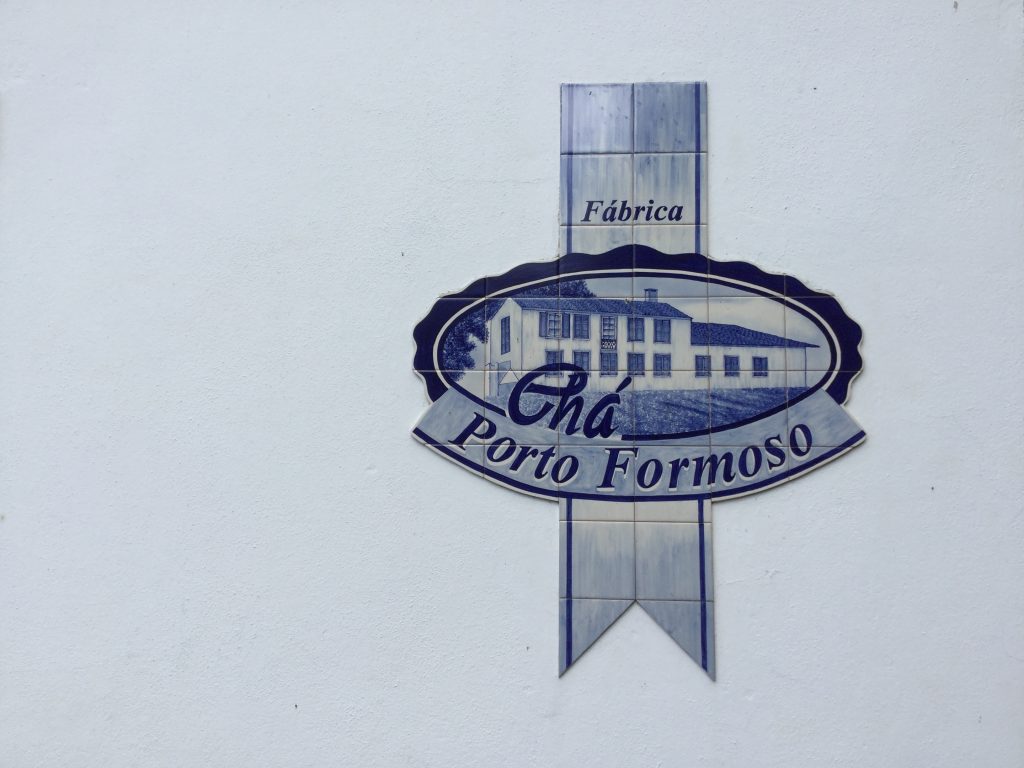 The production of Azorean tea is different than elsewhere. The tea leaves dry in open air. As a result, the leaves absorb the salty sea air which, in turn, when brewed release an earthy and distinguishable Azorean flavor.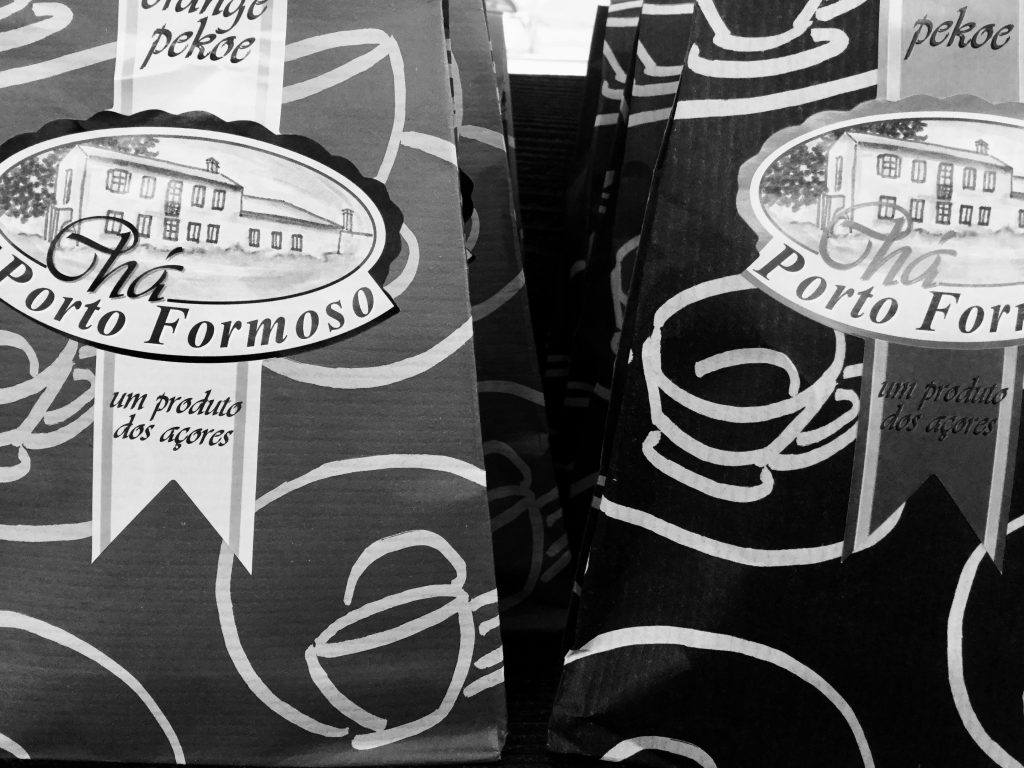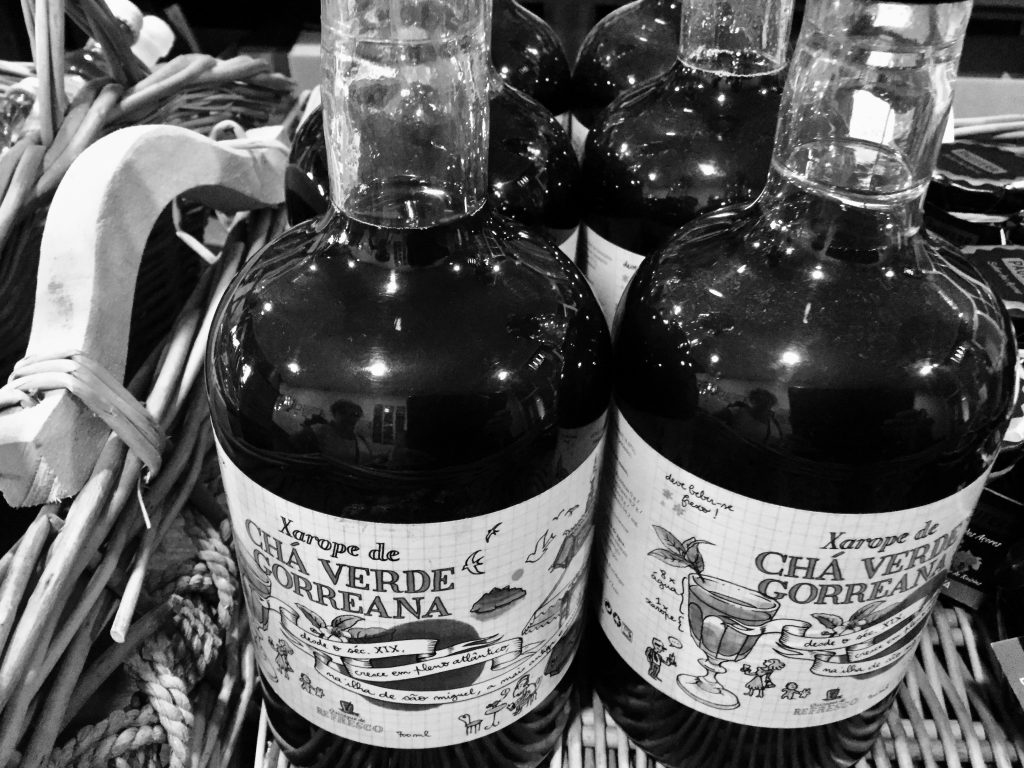 Of the 14 tea plantations from the 1880s, two survive today on the island. Chá Gorreana has been owned and operated by one family for five generations. It produces black (about two-thirds) and green teas, and ships to Europe, Japan, and United States in addition within the Azores, Madeira (another Portuguese autonomous region of two islands Southeast of the Azores on the Atlantic) and mainland Portugal. There is a tea museum on the premises where you can also buy packaged tea and sip a cup or two of tea.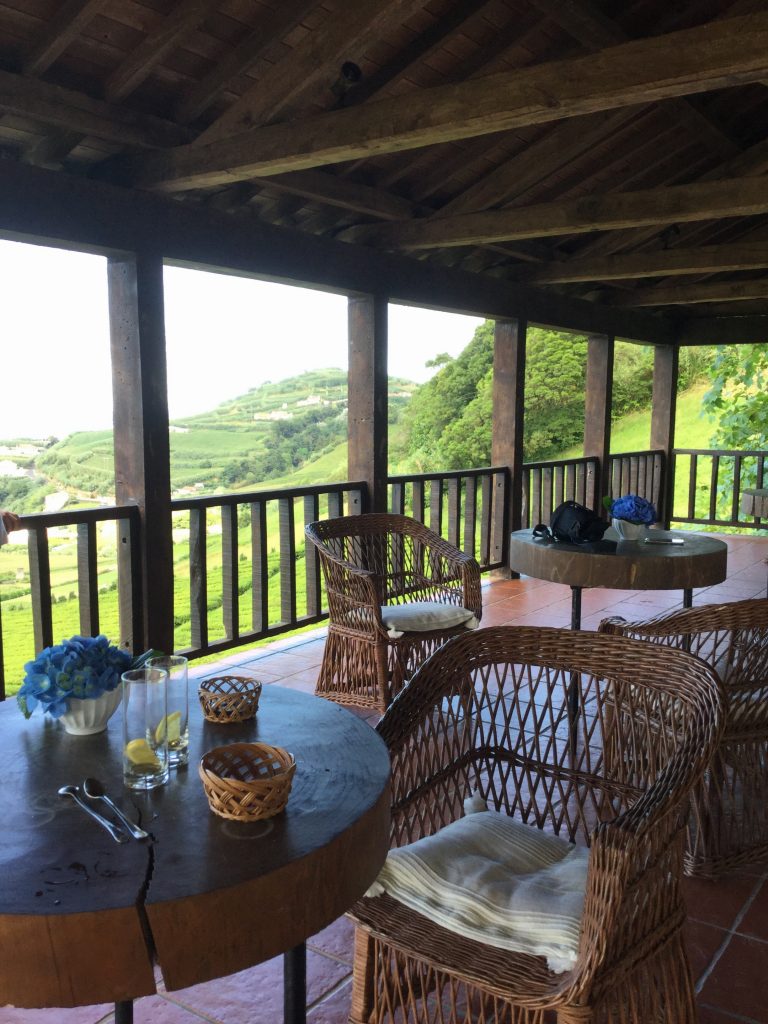 Chá Porto Formoso grows only black tea and sells exclusively in the Azores, Madeira, and mainland Portugal. What a delight to lounge on their beautiful open air terrace, overlooking the rich plantation with lush rolling hills and ocean views over a kettle of tea and something sweet. I indulge in this ritual on every trip.
Ananás Plantations 
Ananás (pineapple) was introduced to São Miguel from Brazil in the 19th century as a new crop. Yet, it initially remained an ornamental plant as pineapples need direct tropical sun and warm rich soil, and they did not grown well on the island with a nontropical climate with cooler months, ocean currents, and winds. Through local ingenuity, farmers eventually figured out how to grow this fruit by growing them in estufas (greenhouses); about 6000 found all over the island today.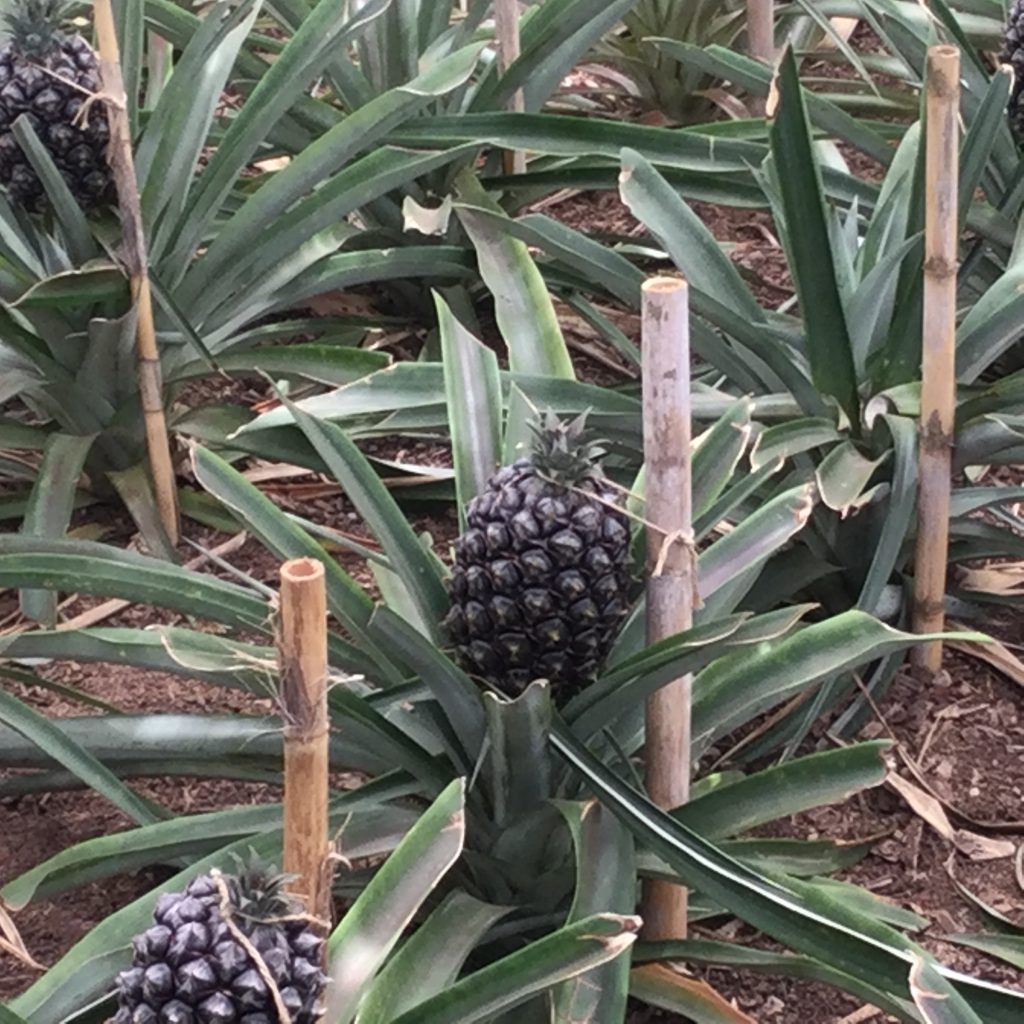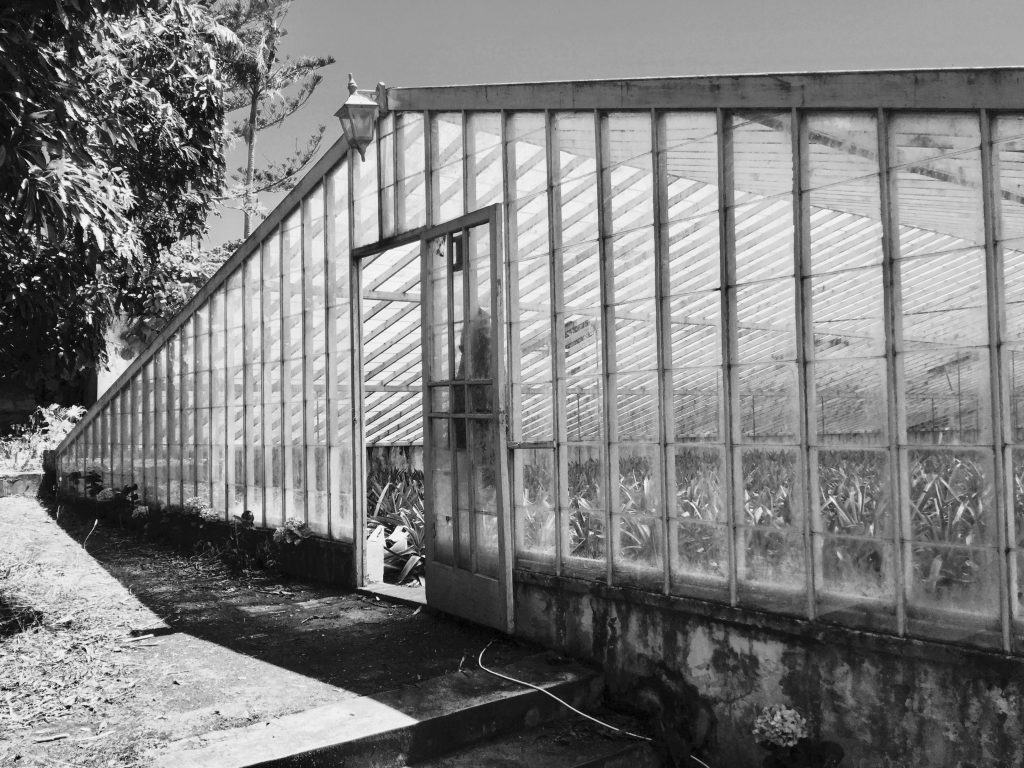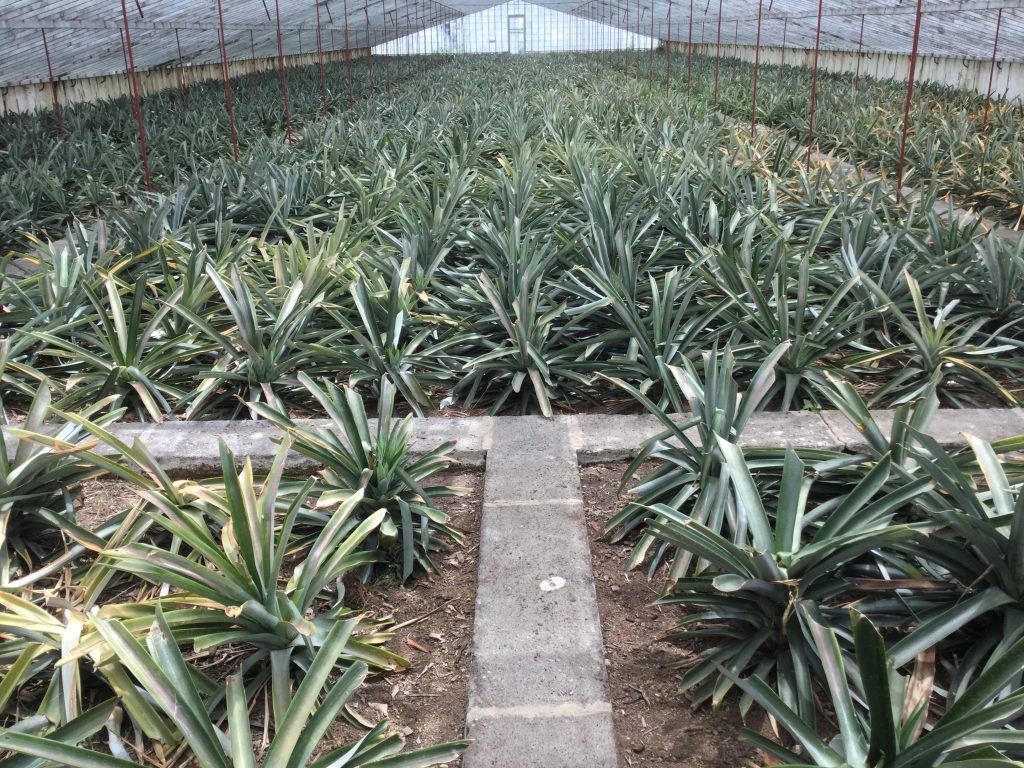 The estufas, unique to São Miguel, shelter the ananás during their growing cycle of 2 years from flower to fruit. The soil is made of organic matter, and about half way during their 18 growing cycles, the estufas are filled with fumo (smoke from burning leaves and branches) to fertilize the plant as it grows. Actually, the fumo method was discovered by accident due to a greenhouse fire years ago. The Azorean pineapple is rather small with a small crown, yet fragrant, super juicy, and extremely sweet.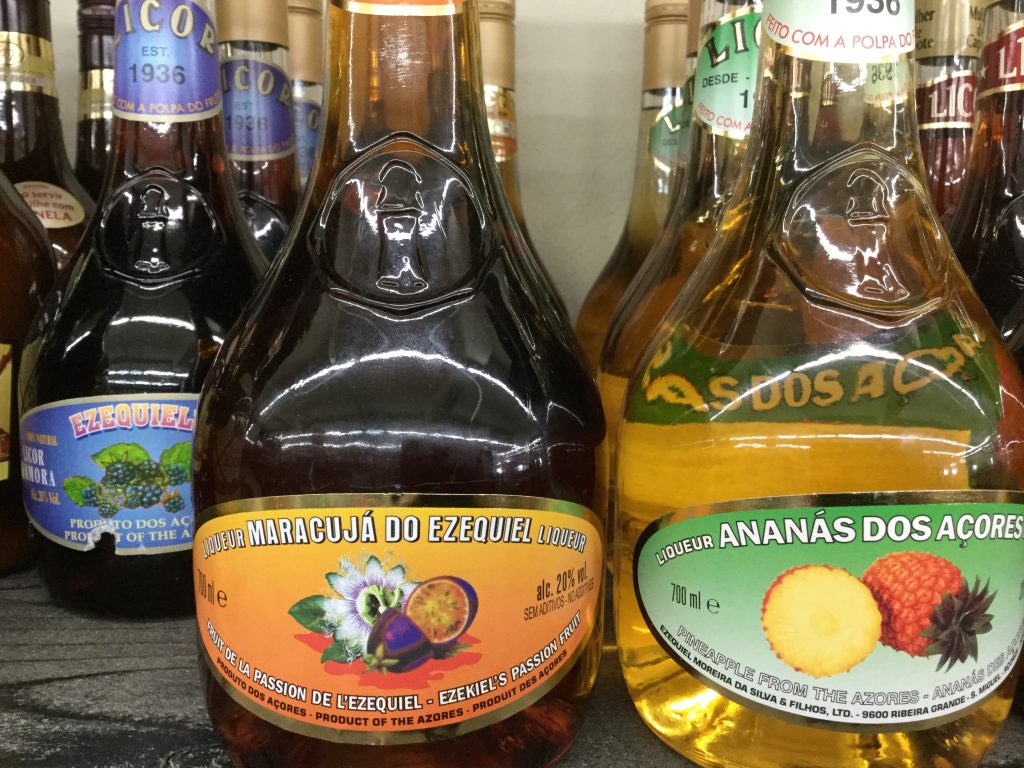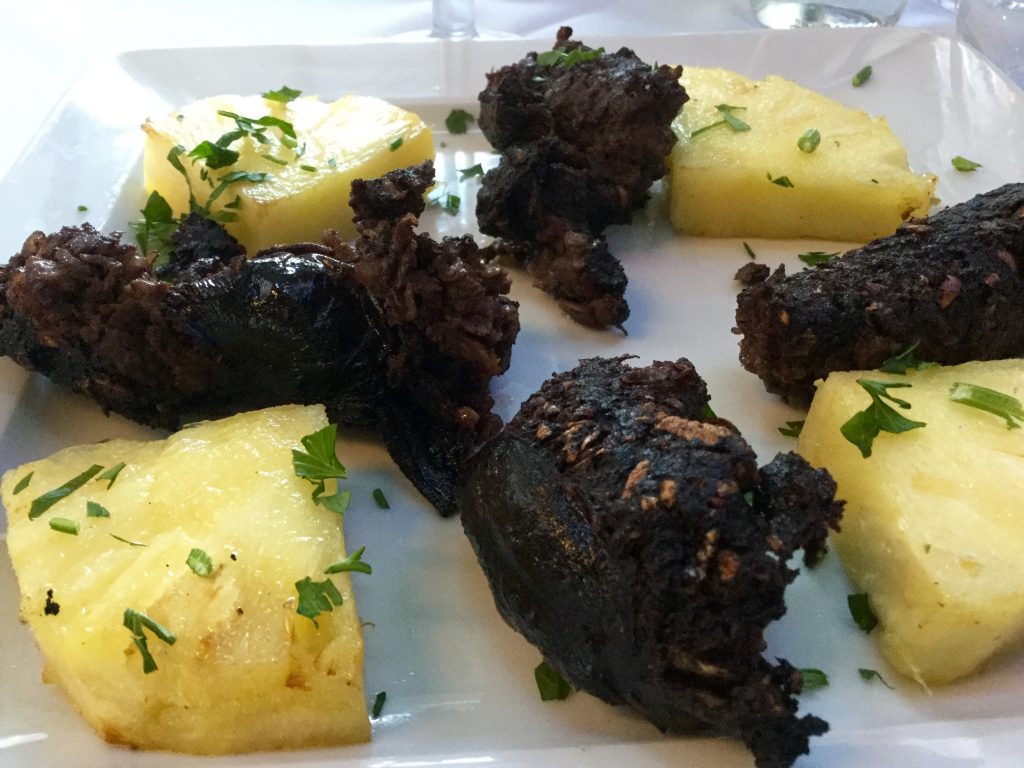 One of my favorite desserts found on the island is ananás with melted chocolate! You can also find pineapple cake, ice cream, liquor, candy, and jams. Locals also use pineapple to garnish roasted meats and morcela (super delicious!).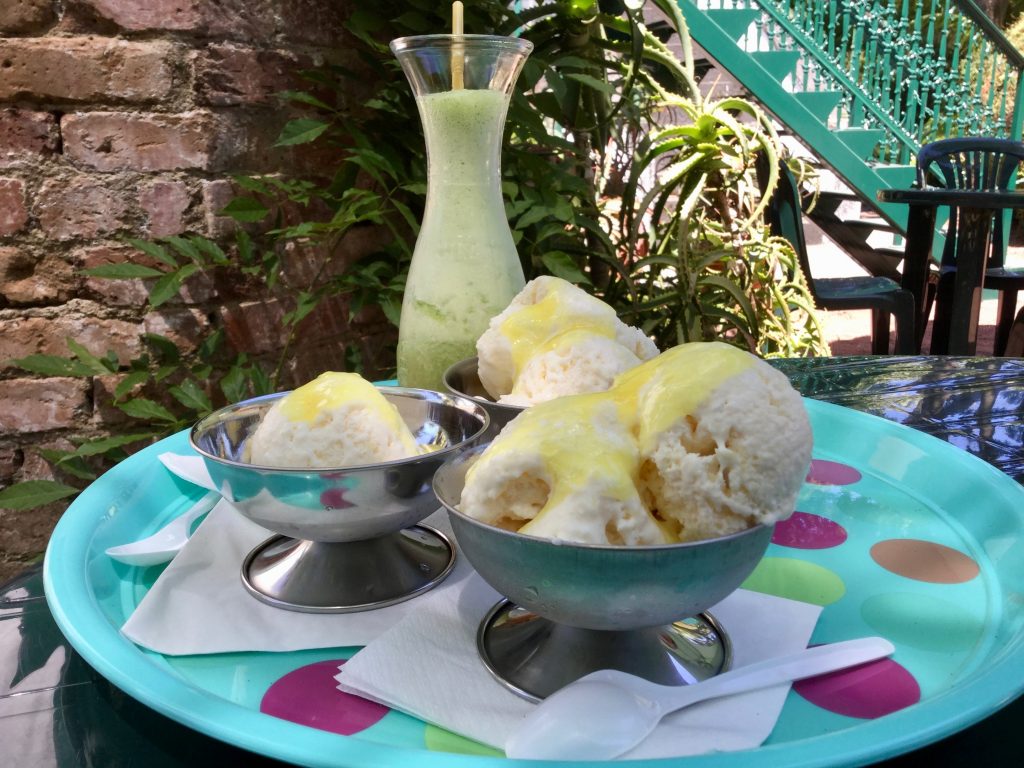 Malasadas
Malasadas look like a doughnut without the holes in the middle. This sweet is another version of massa sovada (Azorean sweet bread) as it is made from the same yeast dough which must be kneaded hard to give it its unique texture and taste. While massa sovada is found throughout the Azores, malasadas originated in Såo Miguel. These delicacies are deep fried in oil and sprinkled with granulated sugar.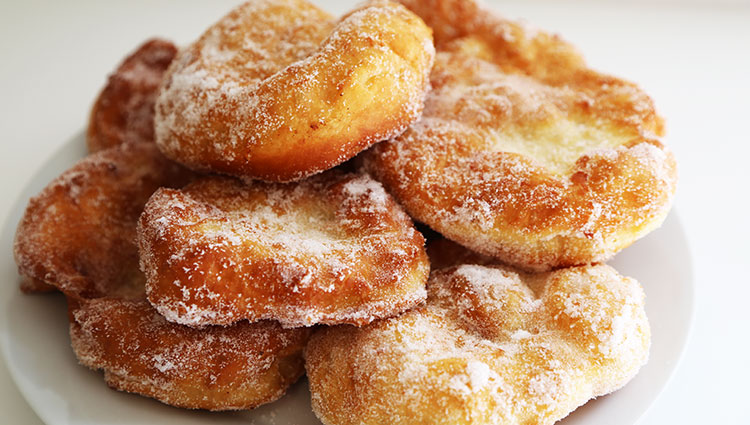 Growing up in São Miguel and California, we would wake up to the smell of malasadas on religious holidays, including Easter and Christmas. They are best eaten warm but are equally tantalizing cold. Give this recipe a try; my mom makes her malasadas from memory with no specific recipe!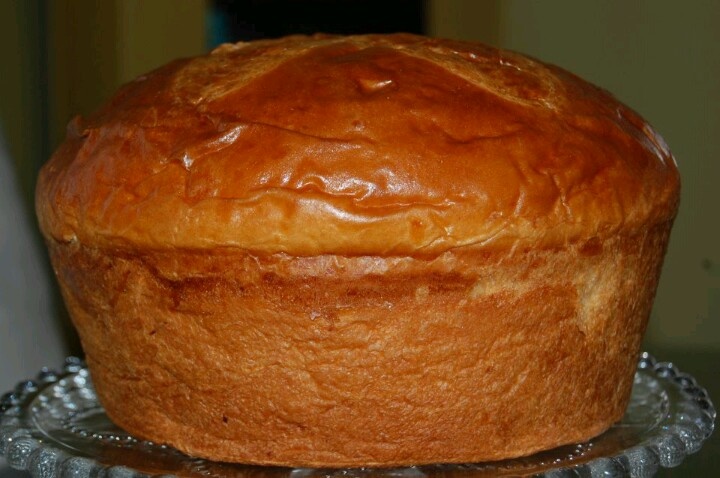 ---
So much more…There are many other foods unique to São Miguel to share, but I will save them for a future story. In the meanwile, I leave you with memories of foods and venues we enjoyed on the islands of São Miguel, Pico, and Faial. ♣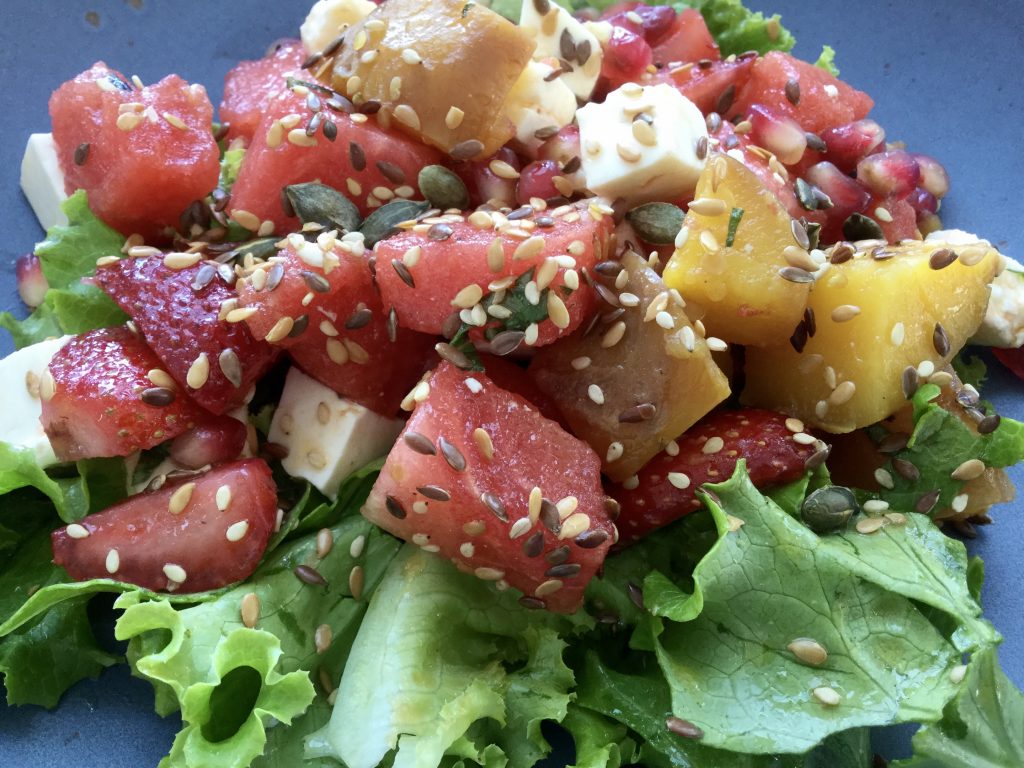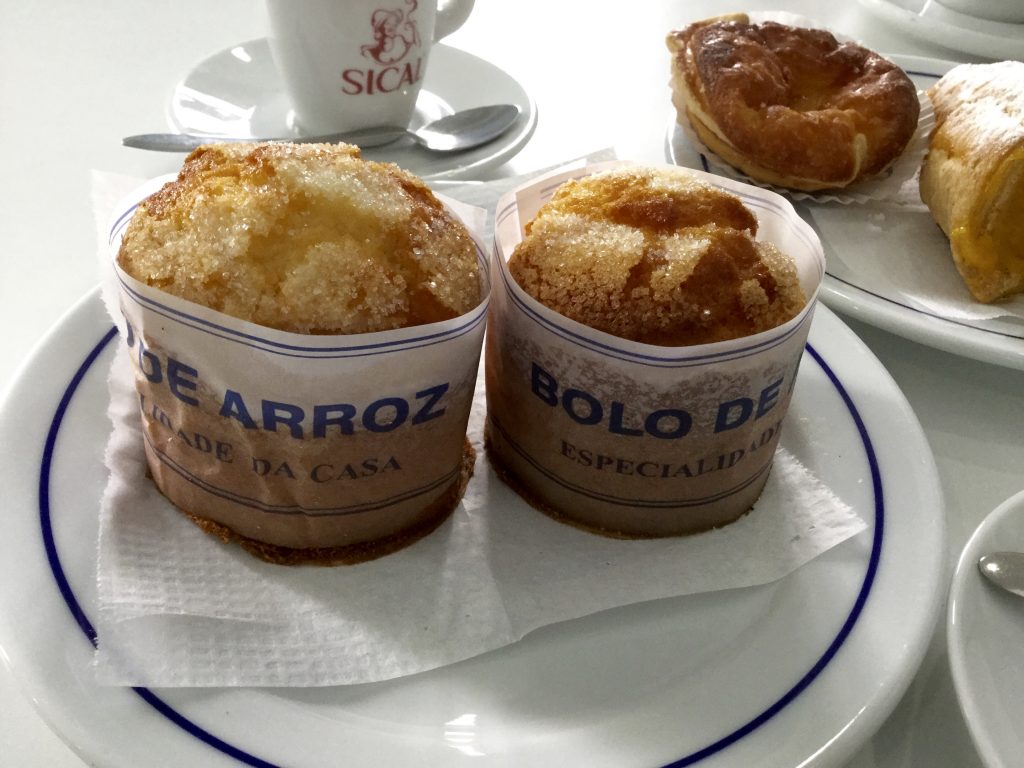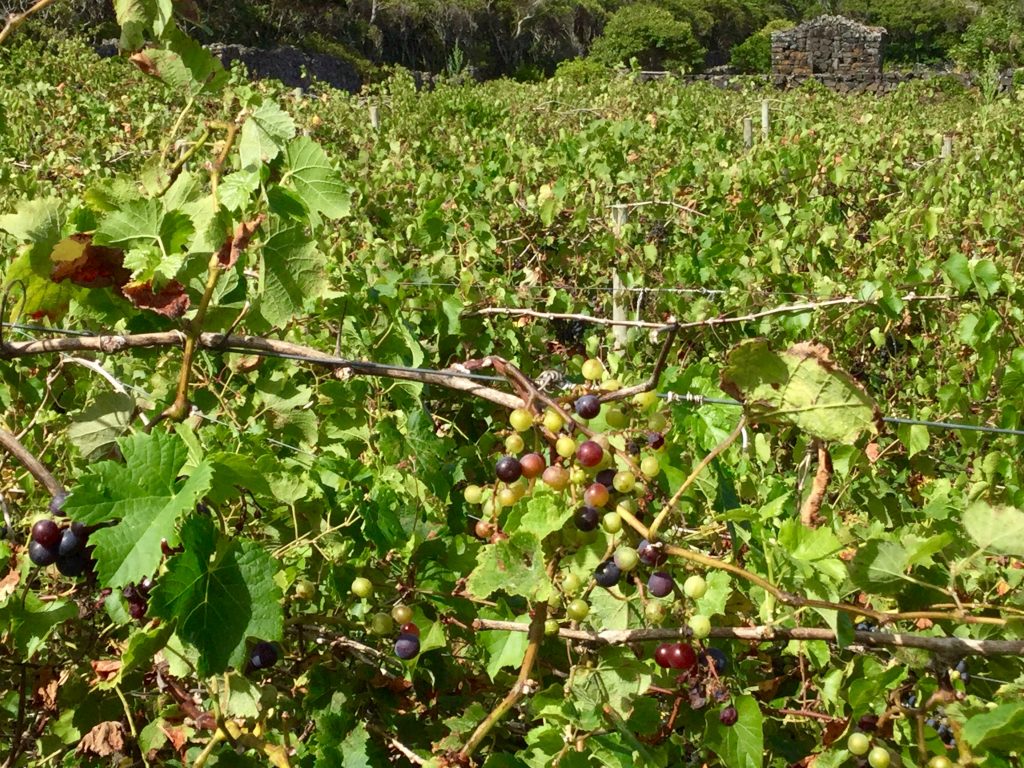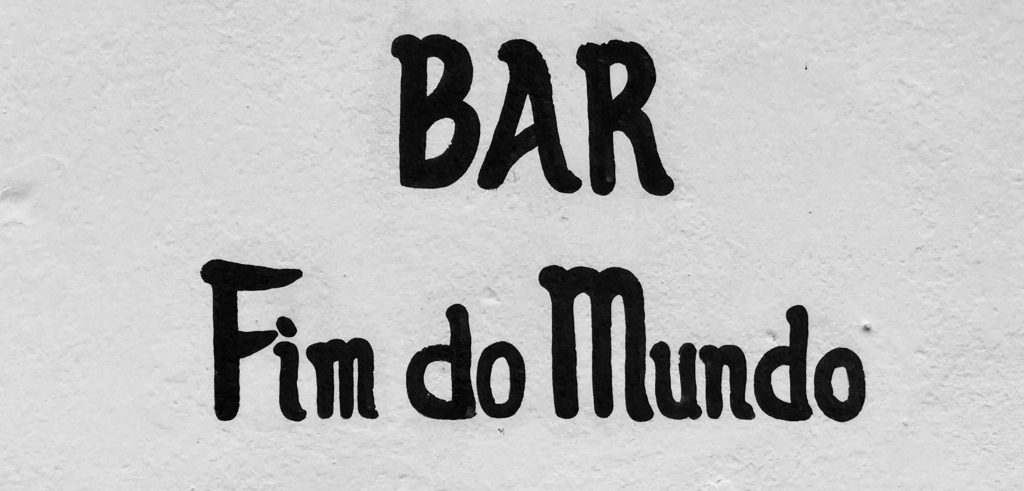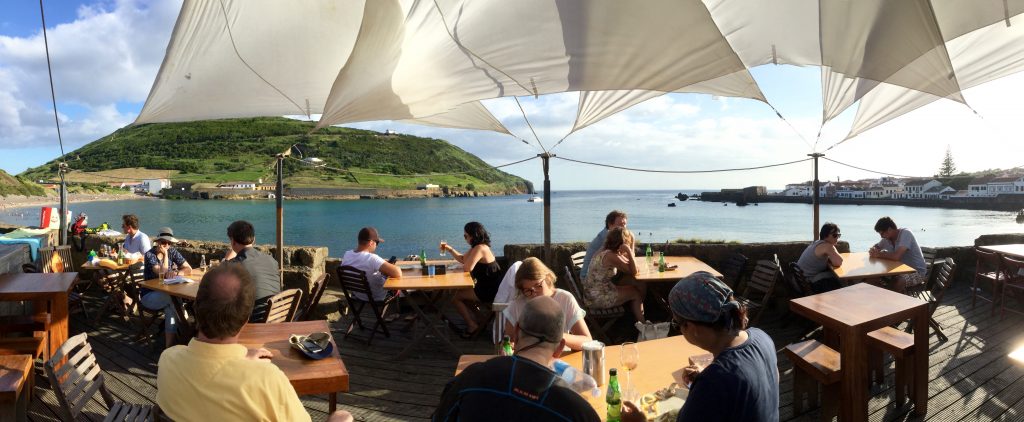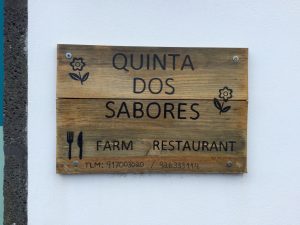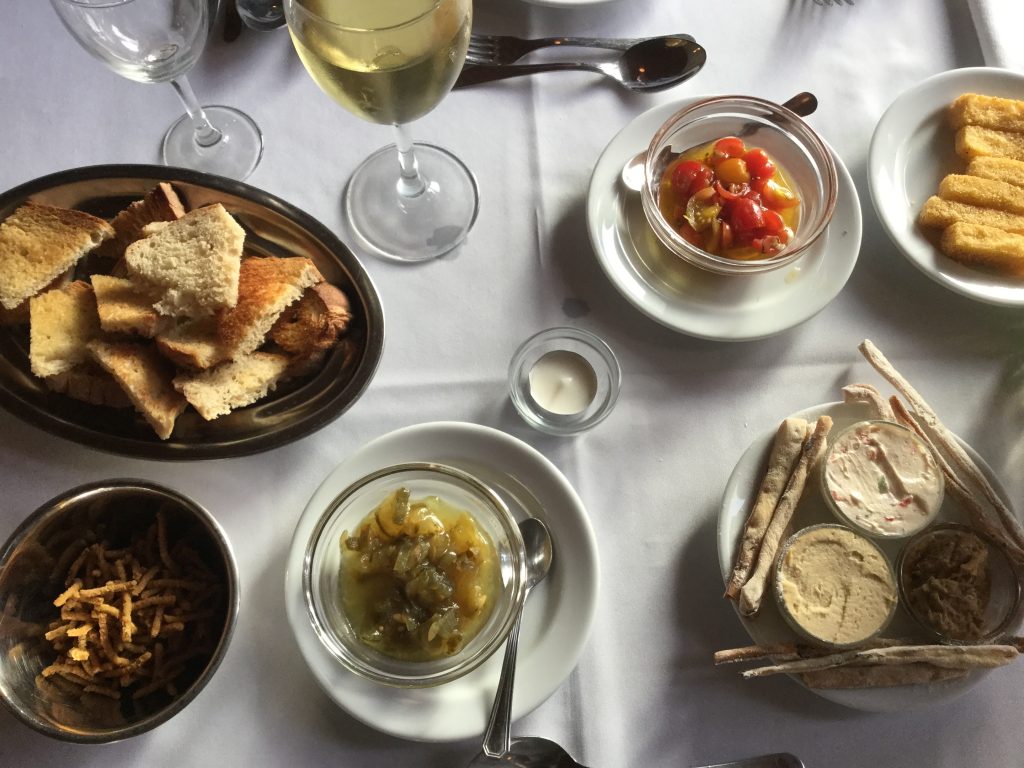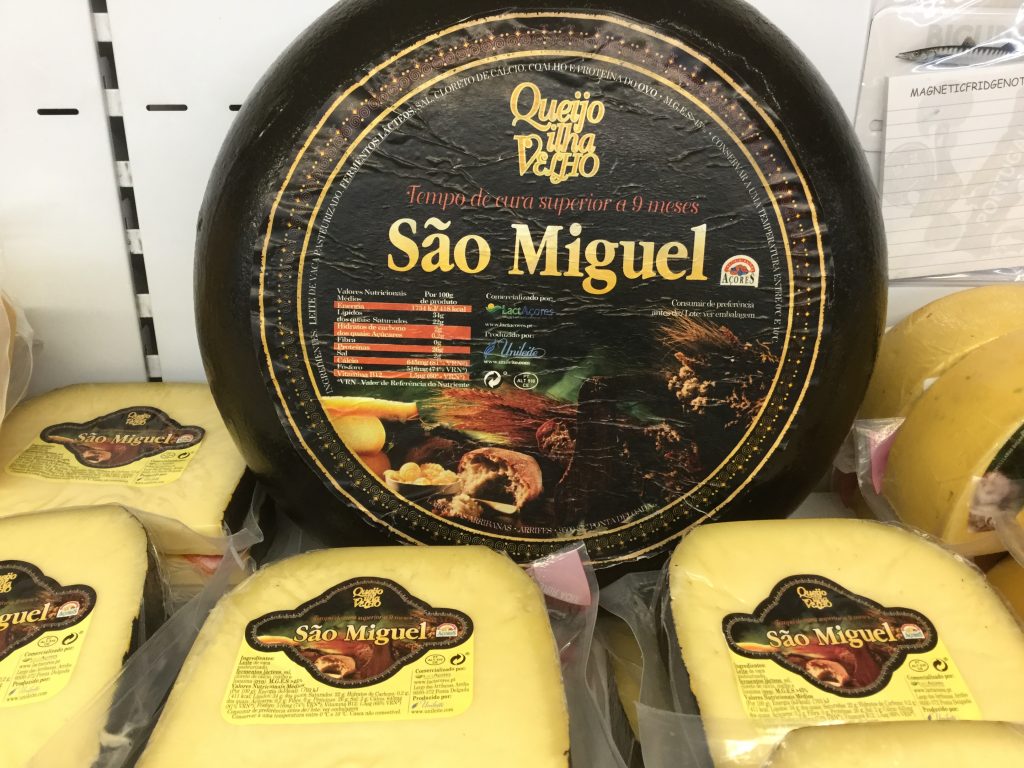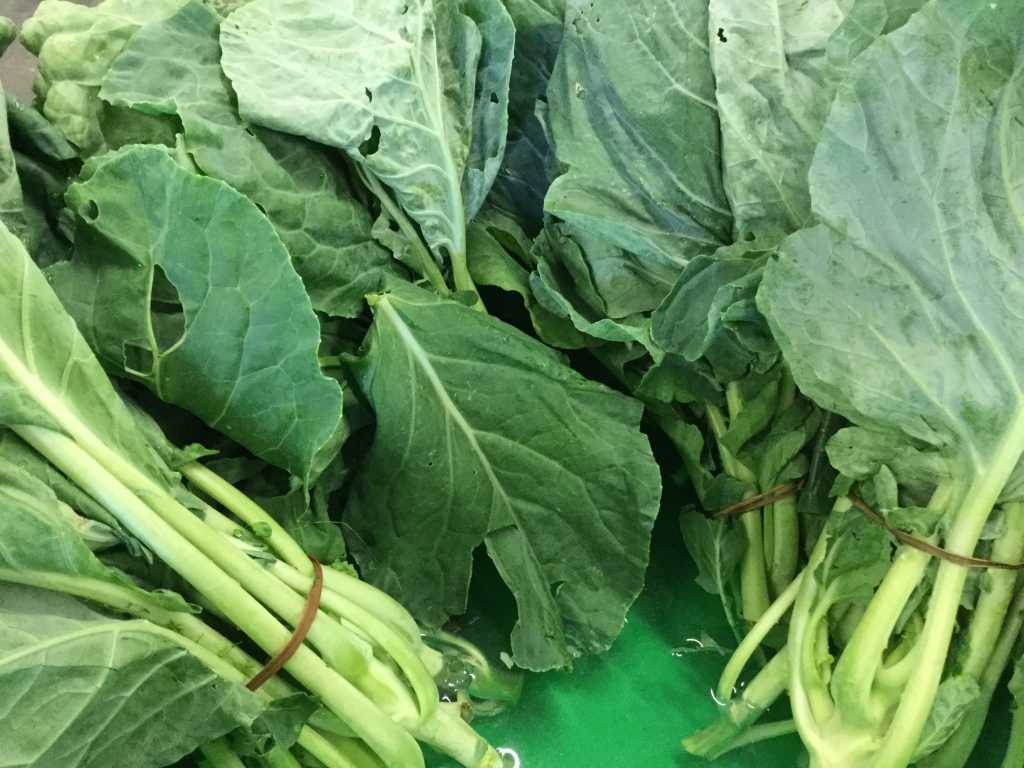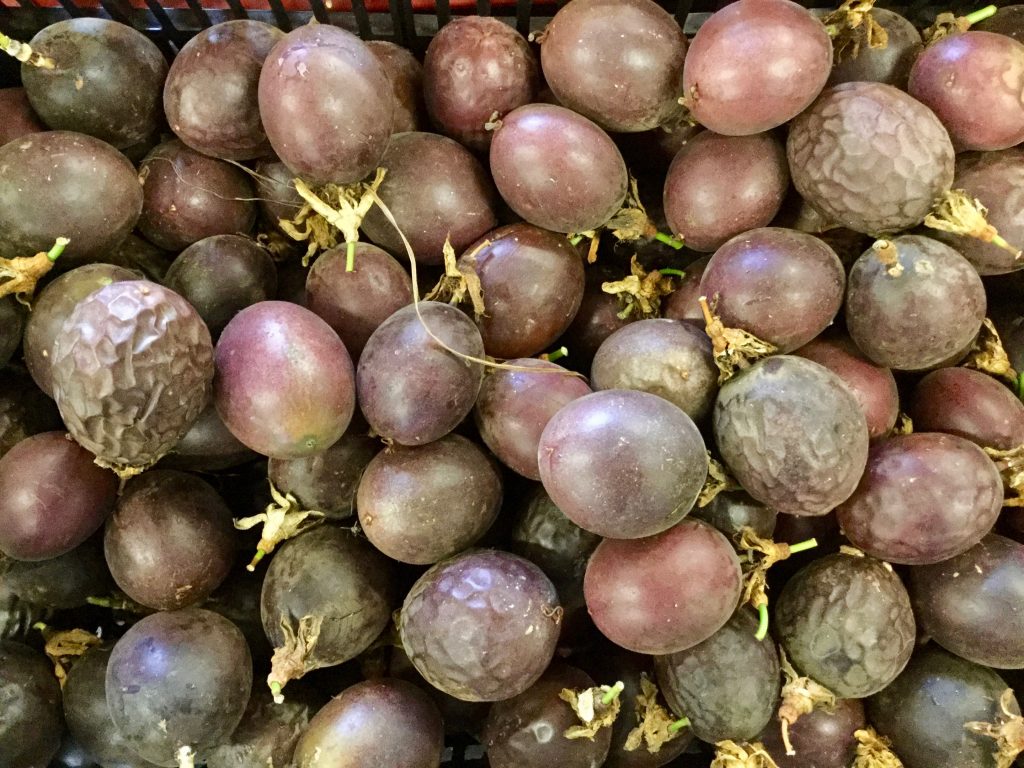 Wandering + Wondering Around…♣ 
---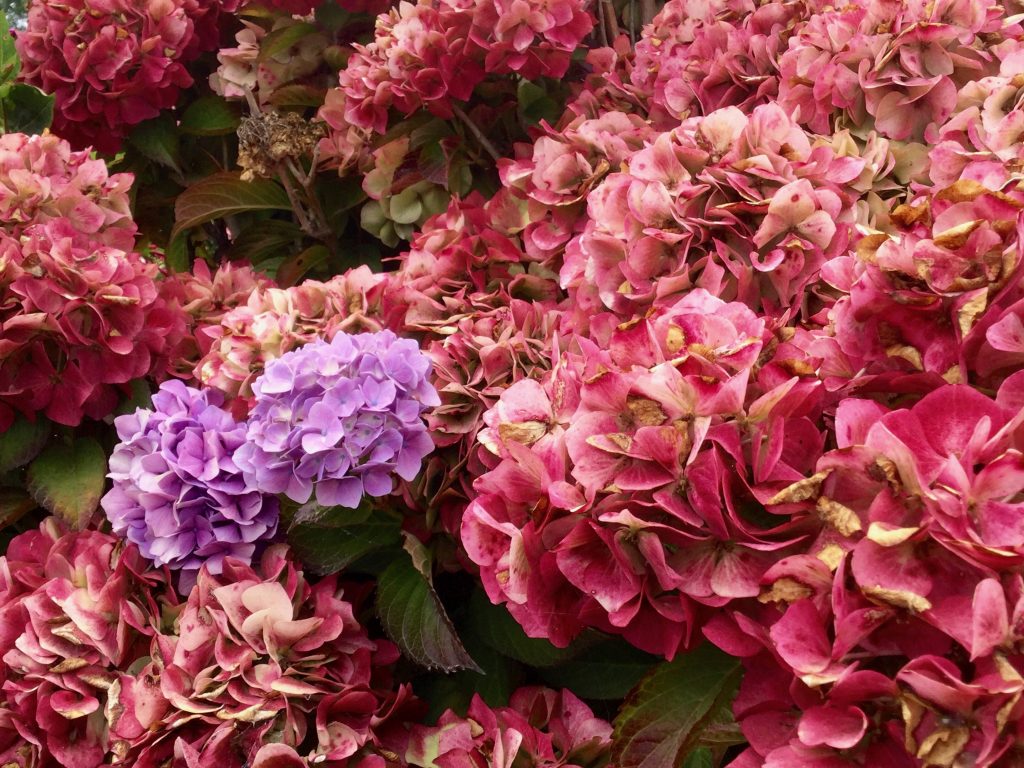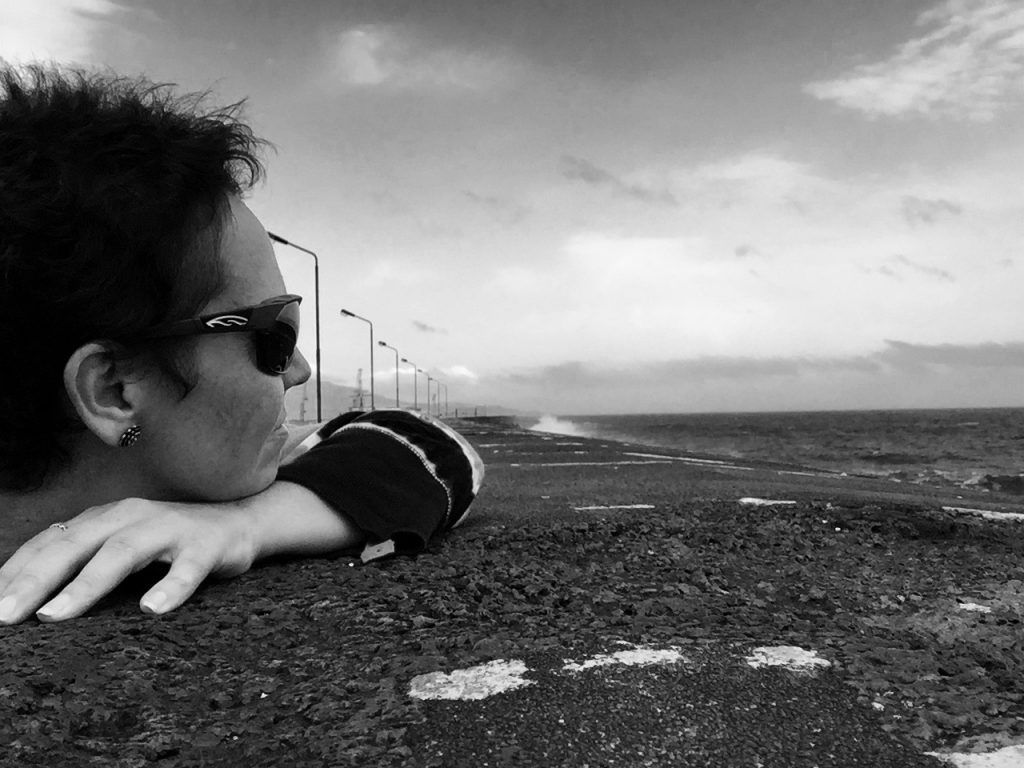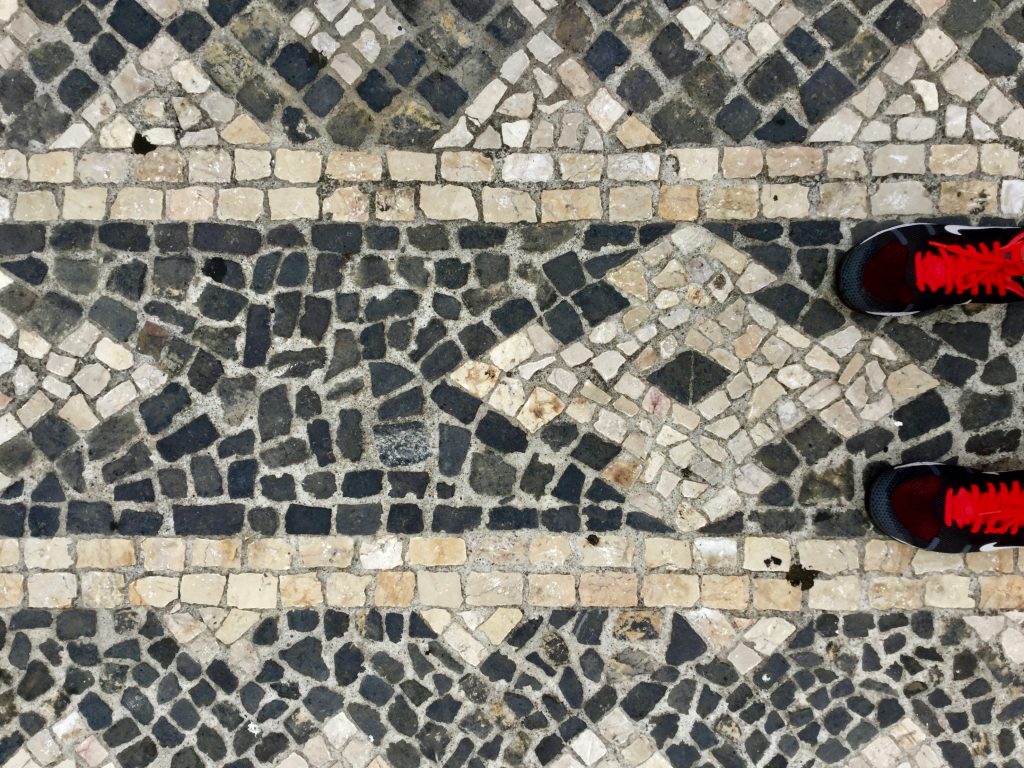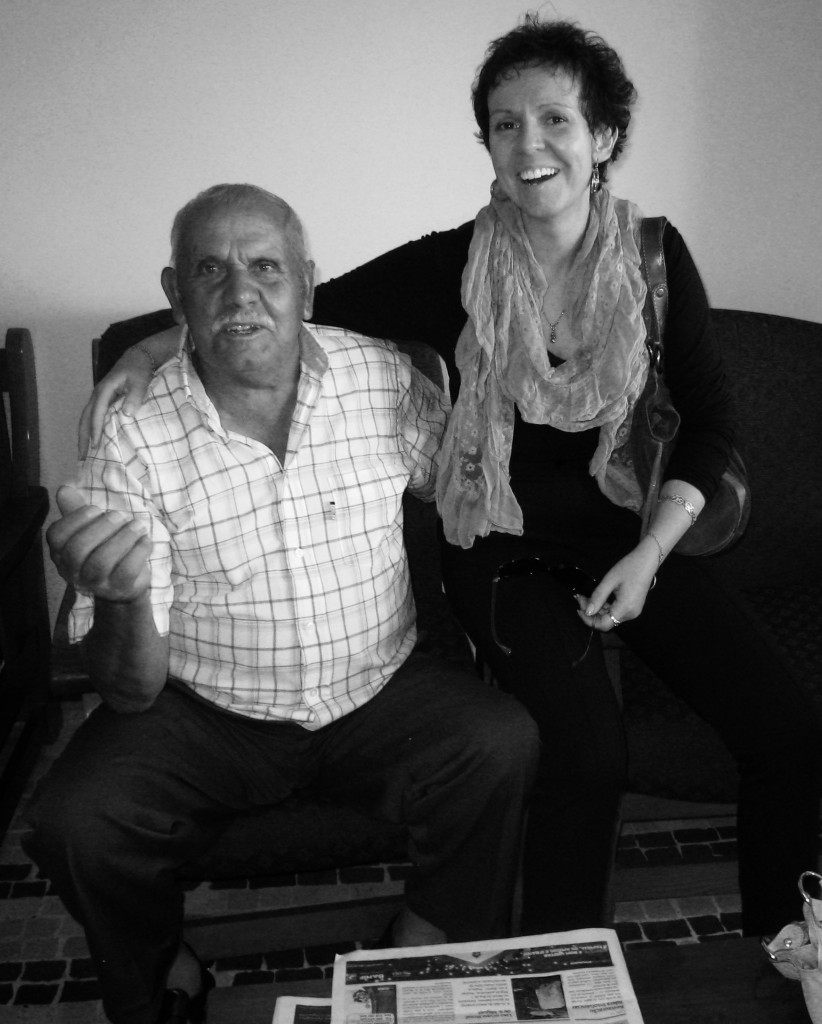 **

All photos and images are copyrighted work of Venilde Jeronimo unless otherwise noted.