Brett Schilke, a guest writer, shares his food journey to Slovakia. He went in search of bryndzové halušky (sheep cheese dumplings), a national dish, but discovered a lot more! ♣ 
---
Brett Food Venturing in Slovakia 
I arrived in Slovakia after an exhausting 36 hours of travel, made worth it by two things: the promise of keeping my country-count equivalent with my age just in time for my birthday; and the opportunity to hunt down a fascinating story in the towns and villages of the Low Tatras mountains.
I happened onto this adventure when I was challenged by Venilde to turn an upcoming trip to Eastern Europe into a proper excursion by finding and telling the most interesting food story I could muster. After several hours of deep Googling, I had a short list of the foods and cuisines Eastern Europe seems to be known for, but one rose to the top: bryndzové halušky (sheep cheese dumplings) of Slovakia. They seemed to be the most unique food on the list—and quite likely the most delicious—and as soon as I learned these simple dumplings even lay claim to their very own eating-and-cooking world championships, I knew they must be something particularly special.
Bryndzové Halušky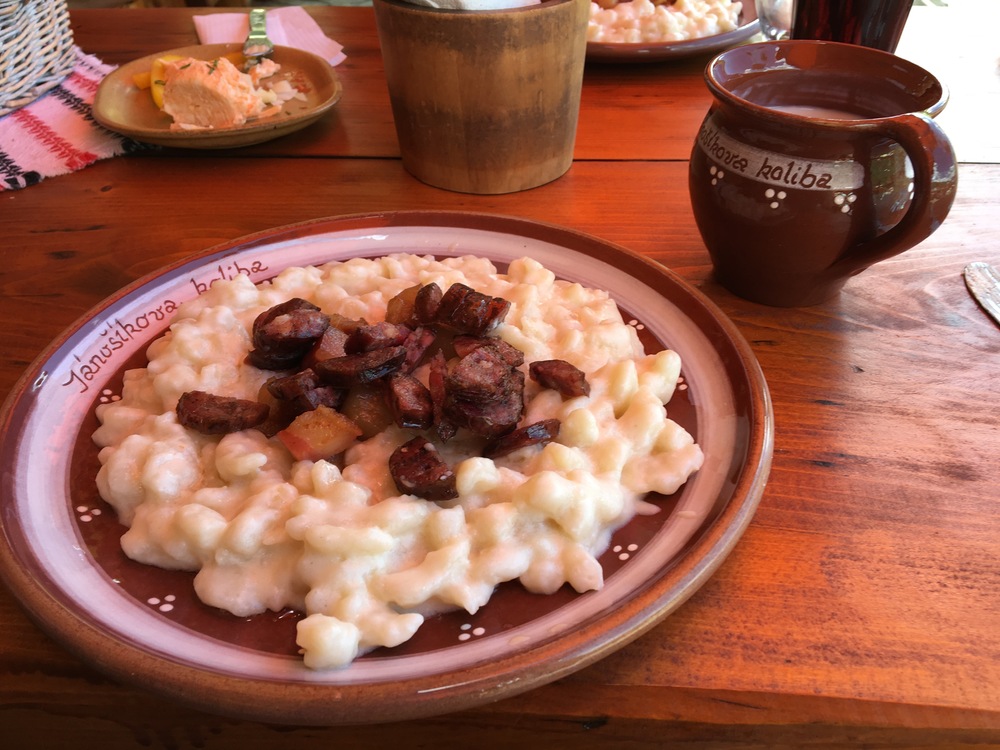 Bryndzové halušky, a staple food in traditional Slovak cuisine, is considered by some to be the country's national dish. The dish is simple—small boiled dumplings made from a potato flour, similar to the Italian gnocchi, and a soft sheep cheese from the country's plentiful mountain inhabitant. The dumplings are traditionally topped with bacon and often served with sheep milk to drink.
Interestingly, the raising of mountain sheep in Slovakia dates back to the 1500s when Walachian settlers (folks from the region of present-day Romania south of Transylvania and east of the Danube) came to the area and established the first villages. The mountainous terrain and climate of the Tatras were not conducive to much agriculture or animal grazing, but they were great for goats and sheep who knew how to climb.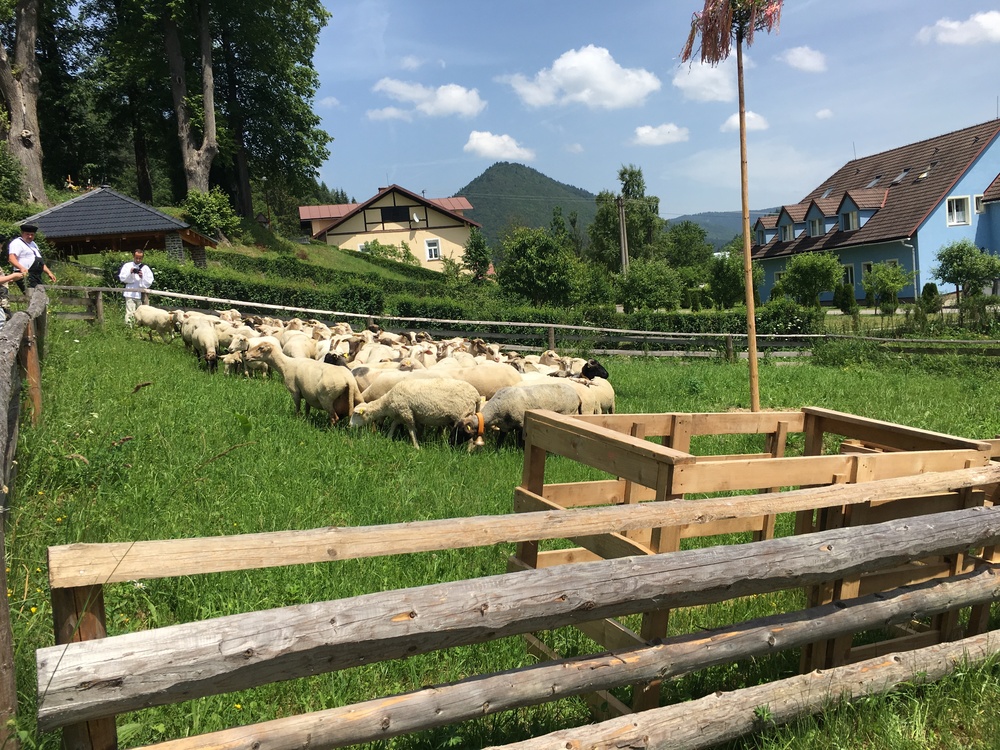 According to the Slovak Ministry of Agriculture, the total grazing sheep population in Slovakia in 2005 was 316,000, with a total of 912 sheep & goat farms accounted for in 2001. However, the sheep population in the country has faced an ongoing steep decline with a high of 648,000 at the end of communist control in 1989.
---
A Kia, a Farm, and a Dumpling Festival: An Epic Quest Begins 
Knowing we had to venture into the mountains to discover and tell this story, my partner-in-crime Carter and I set out to rent a car. The three hour ordeal at the rental agency and ensuing two days on winding mountain roads included more hand gestures and broken laws than I care to admit publicly.
We signed the documents for our clearly-Google-Translated "1.4L Kia Rio Vending Machine," started the engine, and tuned into the first Slovak radio station we could find. We were off on a dumpling quest.
Dumpling Quest Stop # 1: Salaš Krajinka
Our first stop was a farm and restaurant complex called Salaš Krajinka (I will loosely, if inaccurately, translate this as "chalet with a view"). There were dozens of people milling about the rather touristy destination, which included a farm where they raise & milk sheep, and process and sell cheese of all varieties. Nestled among the grounds were pastures, gazebos, a cheese shop, a bakery with a pastry house, and a restaurant where they served about a dozen varieties of halušky along with many other Slovak specialties.
Taking a seat and ordering up our very first bowls, we were disappointed to find nobody around spoke English or seemed at all interested in answering our questions, and seated next to a fan, we couldn't even grab an audible recording of the first dumpling-induced moans of delight.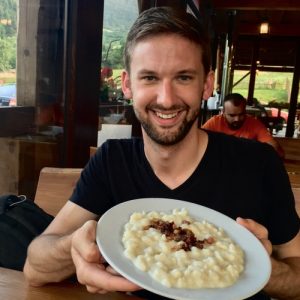 Nonetheless, I was thrilled to get my hands on some traditional bacon-topped sheep cheese dumplings and learned plenty through the simple pleasures of degustation.
Dumplings. Cheese. Bacon. My German blood and Wisconsin roots told me this was a dish I could get behind.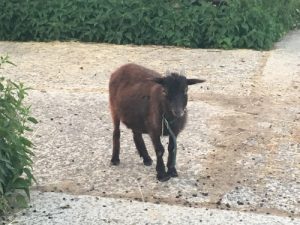 Nobody at the farm was too eager to speak with us, but Carter used his skills in interspecies diplomacy to get one stoic young fellow to share some thoughts.
---
Dumpling Quest Stop # 2: Zázrivské Halušky 2016 (A Competition in Cooking and Eating Dumplings in Zázrivá, Slovakia) 
With our first taste of halušky under our belts, we were ready to find more of the story. So we climbed back into our vending machine and took to the open roads, with a recommendation in hand from a friend to visit the town of Zázrivá, a place you know is going to be great because of its abundance of Zs.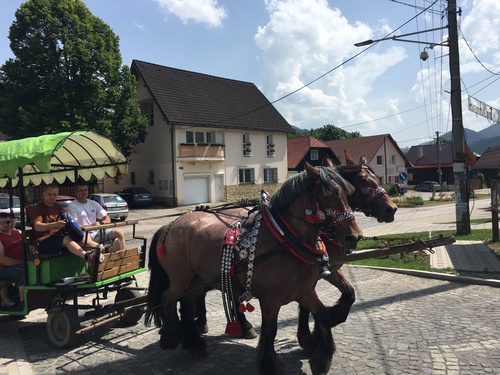 The village of Zázrivá dates back to 1556 and is today home to just under 3,000 people living in the Orava region of Slovakia, surrounded by 5,000-foot mountain peaks.
During the weekend we were there, part of the village was transformed into a folk celebration of Slovak traditions—music, dancing, drink, and, most importantly, sheep cheese dumplings. In fact, the festival–Zázrivské Halušky 2016–was named for and dedicated expressly to the national dish.
Sheep were brought down from the hillside near the festival, and then penned and milked in the traditional fashion. The milk was boiled and cheesemaking was completed on-site. Carter even got to dip his finger into the sheep's milk fresh from the udder (quickly followed by a squirt of hand sanitizer).
Live folk performances and cooking competition were the highlights of the day. While musicians played and sheep were being corralled, teams from around the region competed Iron Chef-style to make the best halušky from local ingredients.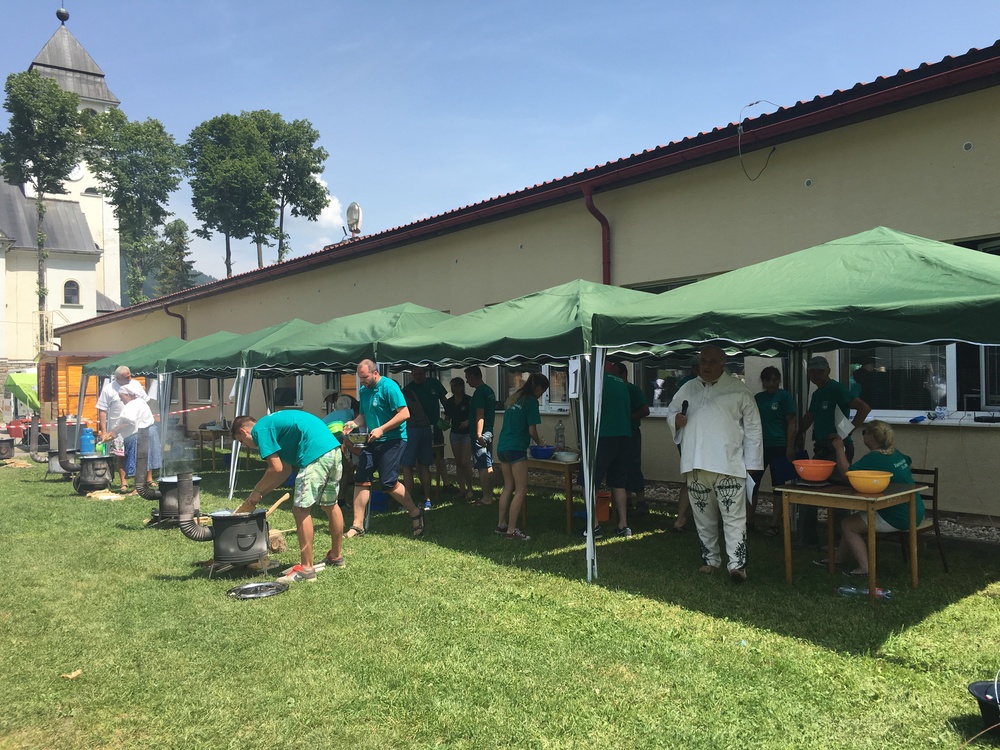 More bowls were served up, and with a sly smile from the woman serving, we lived large and added onions to our second serving of the dumplings. We had gotten our fill of halušky and had certainly discovered why it was worth having a World Championship, which would take place two weeks later in another nearby mountain town populated by just 142 people.
We were feeling a little light on our story. Sure, we had trekked into a mountain range in a tiny Kia that struggled up every incline. But…what I really wanted to find was that tantalizing intersection between people, food, and the things that drive them both.
Then I saw this little hut.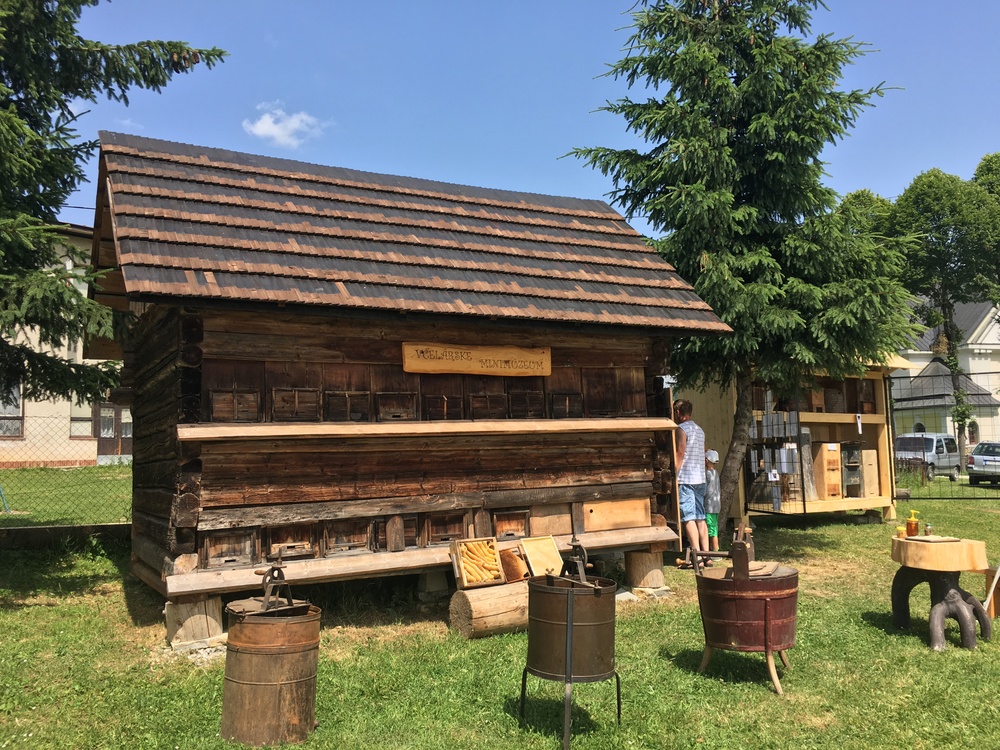 I did not know what it was, but felt a certain draw to it, and decided I absolutely had to go inside. And that is where the story came to life!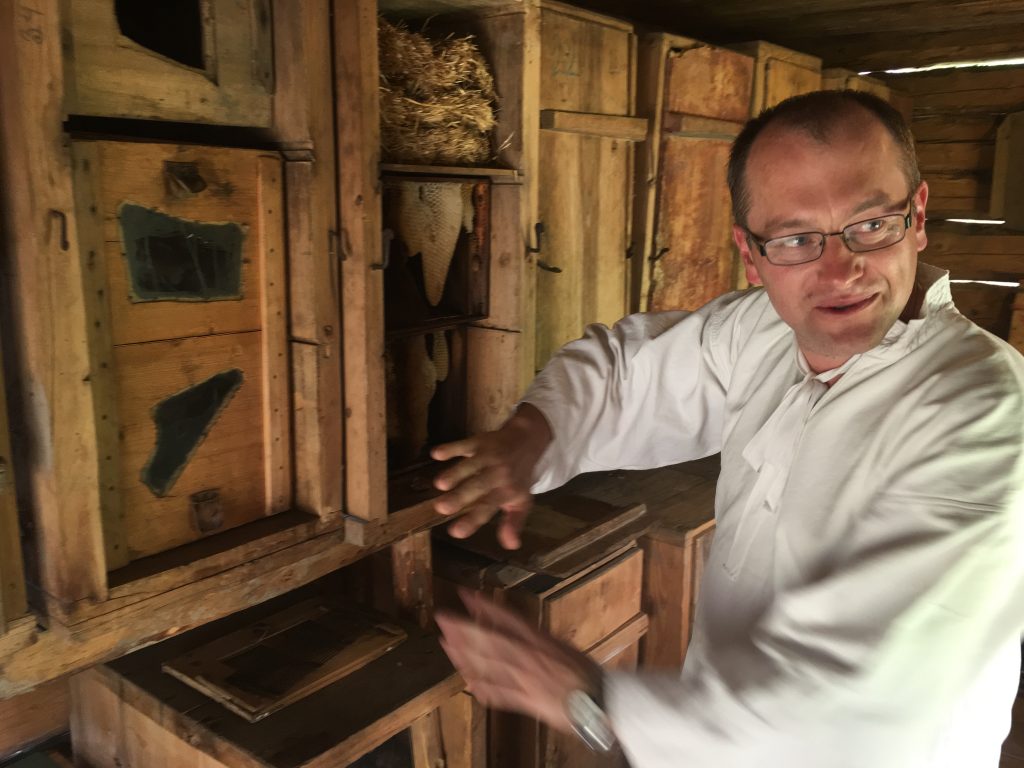 To hear the rest of the story and the end of our food adventure, enjoy this audio clip.
---
♣ I am thankful to Brett for taking on the food challenge on his recent trip to Slovakia during summer of 2016. He's a creative storyteller with a twist. Brett, Ďakujem ti!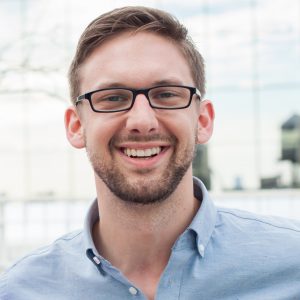 Brett Schilke. Idea Scientist. Tech Optimist. Future Learning Catalyst. Storyteller. Provacateur. #hashtagaddict.